In recent news, it has come to light that Twitter is facing challenges regarding its Google Cloud bills. The social media giant reportedly struggles to manage and cover its expenses for utilizing Google Cloud services. This situation has raised concerns about Twitter's financial stability and ability to sustain its operations effectively.
Meanwhile, the entrepreneur and CEO of SpaceX and Tesla, Elon Musk, has made headlines by promising to pay content creators for ads. Musk, known for his active presence on social media platforms, including Twitter, expressed his support for content creators who contribute valuable and engaging content to these platforms. He acknowledged their role in driving user engagement and emphasized the need to reward them for their efforts.
Musk's promise to pay content creators for ads is significant, as it acknowledges their value to platforms like Twitter. By compensating content creators gives them a direct incentive to continue producing high-quality content and enriching the user experience. This move could potentially revolutionize the social media landscape and pave the way for a more equitable distribution of revenue and recognition.
The financial challenges Twitter faces in covering its Google Cloud bills highlight the importance of managing costs effectively in the ever-evolving world of technology. Companies must ensure sustainable financial strategies to support their operations and growth. This situation also underscores the potential impact on user experience and platform reliability when financial obstacles arise.
Elon Musk's promise to pay content creators for ads signifies a shift towards recognizing and valuing the contributions of those who generate engaging content. It highlights the importance of fostering a mutually beneficial ecosystem where both platforms and content creators thrive. Incentivizing content creation encourages innovation, creativity, and a more vibrant online community.
However, it remains to be seen how this promise will be implemented and the specific details of how content creators will be compensated. The execution and feasibility of such a system will require careful consideration and collaboration between social media platforms, content creators, and advertisers.
In conclusion, Twitter's challenges in covering its Google Cloud bills have raised concerns about its financial stability. On the other hand, Elon Musk's promise to pay content creators for ads signals a positive shift towards recognizing and rewarding the contributions of those who create engaging content. This development has the potential to reshape the social media landscape, fostering a more sustainable and inclusive environment for all stakeholders involved.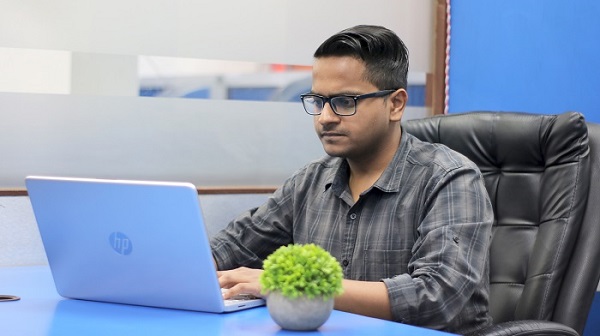 Hi! I am Kartik Rohtela. I am extremely good at one thing, which is creating high-quality, engaging content that resonates with audiences. Being in love with content writing, I have a keen eye for detail and talent. I have a proven track record of success in creating content that informs, educates, and inspires.
Whether developing a content strategy or creating engaging pieces, I bring my creativity and dedication to every project at Unboxfame. With my passion for content and commitment to delivering exceptional work, I do what it takes to keep the readers till the end.