Twitter has recently announced the resumption of its partnership with Google Cloud, marking a significant step in their ongoing collaboration.
The decision to renew their relationship highlights the value that Twitter places on the services and infrastructure provided by Google Cloud.
The partnership between Twitter and Google Cloud aims to enhance Twitter's platform's performance, reliability, and scalability.
By leveraging the advanced capabilities of Google Cloud, Twitter seeks to deliver a seamless user experience to its millions of users worldwide.
One of the key benefits of the renewed partnership is access to Google Cloud's extensive infrastructure.
With its global network of data centres, Google Cloud can provide Twitter with the necessary resources to handle the massive volume of tweets generated daily.
This ensures that Twitter can maintain a stable and responsive platform, even during peak usage periods.
Additionally, Google Cloud's advanced analytics and machine learning capabilities offer Twitter valuable insights into user behaviour, trends, and patterns.
This data-driven approach enables Twitter to optimize its platform, personalize user experiences, and deliver relevant content to its users.
The decision to resume paying for Google Cloud services reflects Twitter's confidence in the platform's reliability and security.
Google Cloud is known for its robust infrastructure, stringent security measures, and adherence to industry best practices.
By entrusting its data and operations to Google Cloud, Twitter can focus on its core business of providing a social media platform while relying on a trusted partner to handle the underlying infrastructure.
Furthermore, the partnership with Google Cloud allows Twitter to benefit from ongoing technological advancements.
Google Cloud consistently introduces new features, services, and optimizations that can help Twitter stay at the forefront of innovation.
This ensures that Twitter can adapt to evolving user expectations and industry trends, providing a cutting-edge social media experience.
The renewed partnership between Twitter and Google Cloud also reflects the growing reliance on cloud technology in the digital landscape.
Cloud computing offers scalability, flexibility, and cost-efficiency, making it an ideal choice for businesses like Twitter that operate on a massive scale.
Twitter's decision to resume paying for Google Cloud services signifies a strategic move to enhance its platform performance, reliability, and user experience.
By leveraging the advanced capabilities of Google Cloud, Twitter aims to deliver a seamless and engaging social media experience to its global user base.
The partnership showcases the value of cloud technology in empowering businesses to scale, innovate, and thrive in the digital age.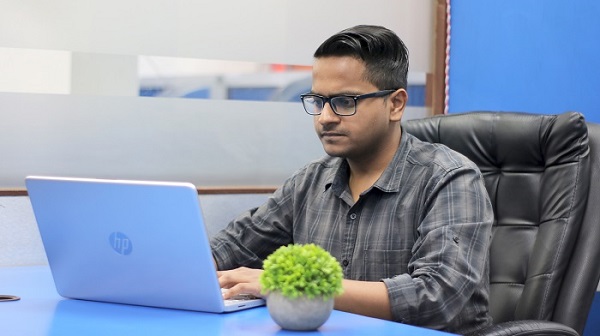 Hi! I am Kartik Rohtela. I am extremely good at one thing, which is creating high-quality, engaging content that resonates with audiences. Being in love with content writing, I have a keen eye for detail and talent. I have a proven track record of success in creating content that informs, educates, and inspires.
Whether developing a content strategy or creating engaging pieces, I bring my creativity and dedication to every project at Unboxfame. With my passion for content and commitment to delivering exceptional work, I do what it takes to keep the readers till the end.