A growing amount of text and graphic material is being produced with the help of generative AI technologies and given back to the web. What about audio and music created by AI systems, though?
This has been demonstrated in several cases. Although the music business has spoken out forcefully against it, a recent viral single with Drake and The Weeknd was entirely AI-developed, with no collaboration from the musicians. This speaks to potential upheaval in the music industry.
The focus of Meta's most recent generative AI model, dubbed "MusicGen," is on alternative ways that generative AI tools might be utilized to ease the development of all new genres of music.
Based on song and instrument samples that are already incorporated into the back-end generating elements, MusicGen leverages text or melody cues to generate brand-new music.
In essence, you instruct MusicGen to create a certain style of music, or even (theoretically) hum a song, and it will produce several versions of that audio as outputs.
Your AI creations may draw on a variety of inputs thanks to the MusicGen model, which has been trained on 20,000 hours of music, including both complete tracks and individual instrument samples.
It's not generally accessible now (though you can check out a demo here), but the long-term effects might be significant since it offers new ways to create creative music, which could alter how artists, marketers, and others approach their work.
Although, like other AI inventions, it may run into legal issues, particularly if the all-powerful music business gets involved.
As said, the music business is already fighting to combat illegal exploitation of their content, which includes not just replicas of well-known musicians but also a sampling of their owned content and tracks.
The music industry already has whole teams dedicated to monitoring the web for copyright infractions. Although it does appear like it will be tough to prohibit, legally speaking, given the samples it utilizes, new restrictions could ultimately be introduced to prevent systems like MusicGen from running.
This implies that, sooner or later, we'll start to hear AI-generated songs on the top 40 hit lists without even realizing it. Of course, the application potential of tools like these goes well beyond simple duplication and into entirely new regions for music possibilities, in a variety of formats.
Do we want that kind of future? Whatever happens, it will eventually generate new opportunities for all different types of individuals to produce their music, for a variety of purposes.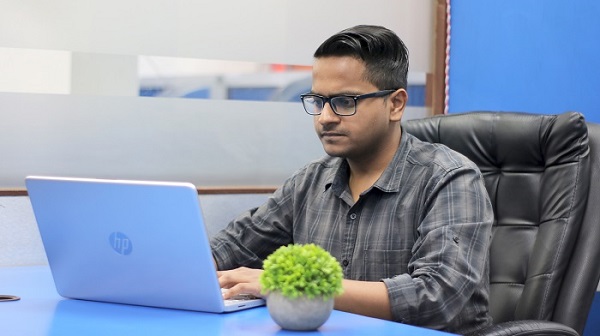 Hi! I am Kartik Rohtela. I am extremely good at one thing, which is creating high-quality, engaging content that resonates with audiences. Being in love with content writing, I have a keen eye for detail and talent. I have a proven track record of success in creating content that informs, educates, and inspires.
Whether developing a content strategy or creating engaging pieces, I bring my creativity and dedication to every project at Unboxfame. With my passion for content and commitment to delivering exceptional work, I do what it takes to keep the readers till the end.