On Thursday, Kapiva disclosed its market expansion strategies. With the strategic hiring of Nicholas Kelley as chief executive officer and Maria N. Lacher as chief marketing officer, Kapiva, a domestic D2C brand that empowers consumers with contemporary Ayurveda, is expanding its market share in the US.
With a solid customer base of half a million, Kapiva seeks to increase the everyday health quotient of families worldwide by introducing contemporary Ayurveda.
Three firms with a focus on health and well-being, including DripDrop Hydration, Northern Quinoa Production Corporation, and Alive and Radiant Foods, have been expanded by Nicholas.
Nicholas will be the CEO of Kapiva's US company and be in charge of all brand activities in the country in his new position.
"Due to the growing emphasis on holistic well-being, herbal supplements have become recognized as a global phenomenon.
We hope to become one of the top herbal and ayurvedic companies not just in India but worldwide, thanks to our creative thinking and in-depth understanding of the needs of our customers.
Together, we are committed to helping individuals to attain holistic well-being by integrating Ayurvedic practices into daily life, Nicholas Kelley, chief executive officer of Kapiva, stated.
Before joining Pecto Health and Wellness, Maria managed marketing for the $1.4 billion portfolio of owned brands for JP Morgan, The Clorox Company, Schiff Nutrition, Latcher Ventures, and JP Morgan.
She will be in charge of expanding Kapiva's market share in the US through strategic marketing initiatives, client acquisition, and financial gains.
"When the market opportunity in the US was huge, Nicholas and Maria joined us as pillars. They have a wide range of leadership expertise and have been crucial in fostering growth and overseeing healthcare companies, according to Kapiva founder Ameve Sharma.
Over the past three years, Kapiva's growth has increased 7.5 times. In three years, the brand generated 100 crore rupees in worldwide income.
Kapiva wants to generate Rs 600 crore in total income over the following three years from both the Indian and international markets.
The brand hopes to continue on the path to sustainable growth with a strong presence in India and a successful worldwide expansion.
Kapiva is dedicated to achieving success and making a name for itself in the international wellness market.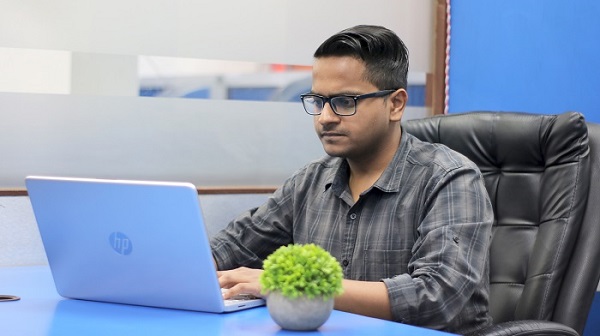 Hi! I am Kartik Rohtela. I am extremely good at one thing, which is creating high-quality, engaging content that resonates with audiences. Being in love with content writing, I have a keen eye for detail and talent. I have a proven track record of success in creating content that informs, educates, and inspires.
Whether developing a content strategy or creating engaging pieces, I bring my creativity and dedication to every project at Unboxfame. With my passion for content and commitment to delivering exceptional work, I do what it takes to keep the readers till the end.