Ad buyers told Reuters that Alphabet's (GOOGL.O) Google and Microsoft (MSFT.O) are injecting advertising into AI tests without giving users the chance to opt out of participation, a move that has already enraged several brands and runs the danger of drawing additional criticism from the industry.
The two digital behemoths are competing to upgrade their search engines with New AI that can generate text replies to open-ended searches.
Through that method, advertisers will no longer be able to contact consumers through advertising on search results, a market that research group MAGNA predicts will increase by 10% to $286 billion this year.
By moving certain conventional search advertisements and putting them inside the AI replies, Microsoft is testing ads in the Bing AI chatbot, which started rolling out to users in February.
Jerry Dischler, Google's general manager of advertising, stated in a May interview that the tech firm will also utilize current search advertisements to experiment with ad placements within the AI search snapshots, an early-test feature known as Search Generative Experience that first became accessible last month. According to Google, marketers cannot yet opt out of the test.
Both businesses said they are actively collaborating with advertisers and seeking their input as they try generative AI elements in commercials.
According to ad buyers, some advertisers are hesitant to spend their marketing money on services that are only accessible to a certain group of customers.
In general, advertisers are concerned about having control over where their advertising is displayed online and avoid having their ads show next to offensive or improper content.
Both Microsoft and Google stated that the guardrails already in place for their search engines—including lists of terms to avoid—would also apply to their AI search functions.
The two businesses have invested enormous sums of money in generative AI, thus it is critical to make money from the technology.
Investments in other AI firms have been made, such as Microsoft's multibillion-dollar wager on OpenAI, the company behind the well-known ChatGPT, and Google's $400 million investment in Anthropic.
 "BLACK BOX"
According to Jason Lee, executive vice president of brand safety at Horizon Media, a media company that has worked with brands including beer brand Corona and insurance GEICO, testing new ad spots without obtaining permission from companies is a problematic practice for advertisers.
The practice is not seen as conventional in the business, according to another ad buyer at a significant advertising firm.
According to an ad buyer familiar with the situation, some sizable sponsors temporarily stopped spending money on Microsoft ads in reaction.
The individual said, "Among them, Wells Fargo (WFC.N) continues to keep some of its advertising budget away from Microsoft."
In response to a request for comment, Wells Fargo remained silent.
Microsoft's vice president of worldwide partner and retail media, Lynne Kjolso, stated in an interview that the firm sought to make the launch of the new Bing ad formats as "seamless" as possible for advertisers without adding to their workload.
According to her, Microsoft just introduced hotel advertisements in the Bing chatbot and is trying to add ads for other sectors, like real estate.
As internet platforms increasingly offer AI solutions that might provide better outcomes for advertising but necessitate a certain amount of control loss on their part, the worries from advertisers also contribute to a broader conflict.
"This is not the first time that Google and Bing have expanded their networks while restricting control for advertisers," said Samantha Aiken, a paid search supervisor at marketing agency Code3.
She cited Google's Performance Max as an example of how many in the sector view the tool as an analytical "black box," as the algorithmic models used to determine where to serve ads are kept a secret.
Performance Max uses AI to automatically find the best ad placements across various Google launches products rather than requiring advertisers to set up separate ad campaigns. 
Three ad buyers expressed worry about Microsoft's lack of transparency reporting, or reports that may demonstrate which search phrases caused a brand's advertisements to appear in generative AI experiences, or how the advertisements fared in comparison to conventional search advertisements.
Anonymous ad purchasers claim that Microsoft personnel have been open to criticism but have not given a timetable for greater transparency in reporting.
Reports on the frequency of their Bing chatbot ads are not accessible to advertisers. Transparency reports and new restrictions for advertising are priorities for Microsoft's product teams.
Media buyers are worried about advertisements showing up on AI replies that contain inaccurate information or "hallucinations."
Microsoft contends that the Web data provided by Bing might act as a grounding mechanism and lessen the likelihood of hallucinations.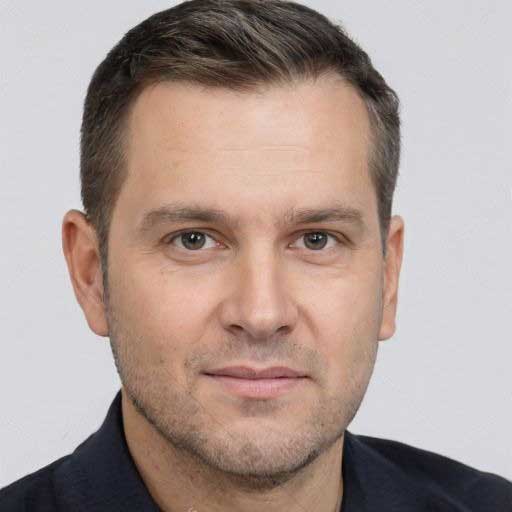 I started my career as a freelance content writer, back in 2012. With a flair for language, grammar and literature, I have constantly improved my skills. Branding has always been my favorite niche. Having written tons of content pieces, I possess enough knowledge about the branding world. My write-ups are research-backed, in-depth, and informational. A keen desire to explore things both from the consumer's and business's point of view is what sets me apart.