Gannett, one of the largest media companies in the United States, has filed a lawsuit against Google, accusing the tech giant of maintaining an online advertising monopoly.
The lawsuit alleges that Google's dominance in the digital advertising industry has led to unfair competition and has harmed Gannett's business.
Gannett claims that Google has engaged in anticompetitive practices by manipulating online advertising auctions, controlling the ad tech market, and engaging in discriminatory behaviour towards publishers.
The company argues that Google's actions have decreased revenue for publishers like Gannett, limited choices for advertisers, and higher costs for consumers.
The lawsuit also highlights Google's alleged abuse of its dominant position in the search engine market.
Gannett claims that Google has prioritized its products and services over competitors, suppressing competition and limiting consumer choice.
Gannett's legal action comes amidst growing concerns over the power and influence of big tech companies in the digital advertising space.
Critics argue that Google's control over critical aspects of the online advertising ecosystem stifles competition and harms publishers and advertisers alike.
In response to the lawsuit, Google has defended its practices, stating that it operates in a highly competitive industry and provides tools and services that benefit publishers and advertisers.
The tech giant asserts that its advertising technologies have helped publishers monetize their content and reach wider audiences.
The outcome of this lawsuit could have significant implications for the digital advertising industry and the balance of power among tech giants.
If successful, Gannett's case could increase scrutiny and regulation of Google's advertising practices, potentially leading to more competition and a more level playing field for publishers and advertisers.
This legal battle between Gannett and Google highlights the ongoing tension between traditional media companies and digital platforms.
As media consumption shifts online, publishers are grappling with the challenges of monetization and competition in an increasingly complex and evolving digital landscape.
The outcome of this lawsuit will be closely watched by industry stakeholders, as it may set a precedent for future legal actions and regulatory measures aimed at addressing concerns over online advertising monopolies and promoting fair competition in the digital advertising space.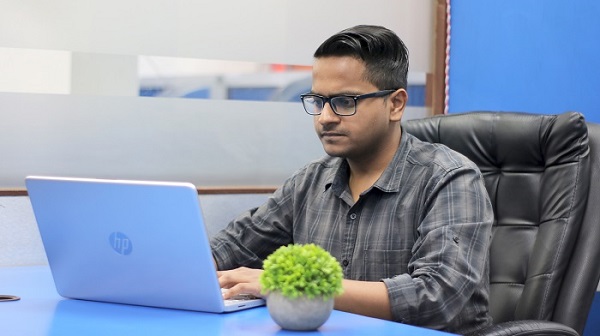 Hi! I am Kartik Rohtela. I am extremely good at one thing, which is creating high-quality, engaging content that resonates with audiences. Being in love with content writing, I have a keen eye for detail and talent. I have a proven track record of success in creating content that informs, educates, and inspires.
Whether developing a content strategy or creating engaging pieces, I bring my creativity and dedication to every project at Unboxfame. With my passion for content and commitment to delivering exceptional work, I do what it takes to keep the readers till the end.