Amazon has announced the launch of AWS AppFabric, a new service designed to assist customers in connecting their Software-as-a-Service (SaaS) applications.
With the increasing popularity of SaaS solutions, businesses face challenges in integrating and managing their diverse applications. AWS AppFabric aims to simplify this process and provide a seamless connectivity solution.
The new service offers a variety of features to enhance SaaS app connectivity. It provides a unified and scalable integration platform that enables customers to connect their applications securely and efficiently.
With AWS AppFabric, businesses can easily manage data flows between different SaaS applications, ensuring smooth and reliable communication.
One of the key benefits of AWS AppFabric is its ability to simplify complex integration tasks. It offers pre-built connectors and templates for popular SaaS applications, reducing the need for custom coding and speeding up the integration process.
This empowers businesses to quickly connect their apps and focus on driving productivity and innovation.
Moreover, AWS AppFabric provides advanced monitoring and analytics capabilities. It enables customers to gain insights into their application integrations, monitor performance, and identify potential bottlenecks or issues.
This helps businesses optimize their SaaS app connectivity and ensure high performance and reliability.
Security is a top priority for AWS, and AWS AppFabric is no exception. The service incorporates robust security measures to protect data and ensure secure application communication.
To safeguard their SaaS app connections, amazon customers can use AWS security features, such as identity and access management, encryption, and network security controls.
The launch of AWS AppFabric demonstrates Amazon's commitment to providing comprehensive solutions for businesses' cloud computing needs.
By simplifying SaaS app connectivity, Amazon aims to empower organizations to harness the full potential of their applications and drive digital transformation.
AWS AppFabric is a game-changer for businesses seeking seamless connectivity for their SaaS applications. Its integration capabilities, monitoring features, and strong security measures enable customers to overcome the challenges of managing and integrating various SaaS apps.
Amazon continues to innovate and deliver cutting-edge solutions that empower businesses to thrive in the digital era.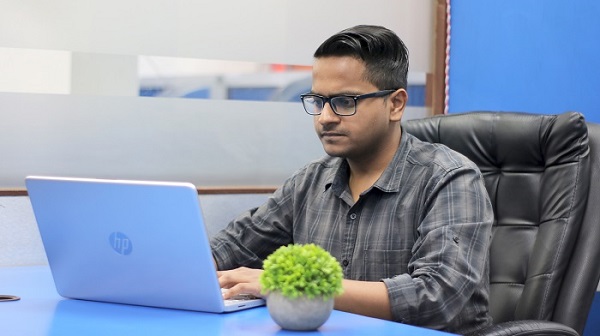 Hi! I am Kartik Rohtela. I am extremely good at one thing, which is creating high-quality, engaging content that resonates with audiences. Being in love with content writing, I have a keen eye for detail and talent. I have a proven track record of success in creating content that informs, educates, and inspires.
Whether developing a content strategy or creating engaging pieces, I bring my creativity and dedication to every project at Unboxfame. With my passion for content and commitment to delivering exceptional work, I do what it takes to keep the readers till the end.