If we run any Abaya Shop, it is very necessary to have your specific brand name and logo, it gives recognition to your business. As we live in the modern world, there is so much competition for smooth running of our business.
It is applicable on every business, whether it's a big or small business or start-ups.you need to create your impact over the customers. 
Why do you need a New Brand Name & Logo for your Abaya Shop?
Here we discuss Unique Business Names for Abaya Shop. Why is it necessary to get unique brand name and logo for your Abaya Business? While creating a new brand name and logo for your Abaya shop you have several benefits like:
1. Transformation –
In the digital world of the market, a new brand name and logo designing agency gives you a modern approach and signals a fresh new start that connects the wide range of people. It involves updating a company's image, product and services to align with modern trends and technologies.
2. Unique or Differentiation –
Having Brand name and logo helps you to differentiate your business or startups from the crowd and competitors and creating a unique identity in a market.
3. Targeting audience –
While Brand naming, we have a certain choice of words, phrases or symbols to appeal to a specific group of people. This involves factors like demographic, interests and preferences of the target customers. A well-chosen brand name creates a connection and resonates with the target audience.
4. Representing values and vision –
Every business has their core values and visions, its principles and beliefs. Brand names provide the opportunity to convey the shop's long-term mission in a way that resonates with its target audience. Brand names serve as a powerful tool to convey the values and aspirations of a company. 
5. Legal and trademark issues –
We often see the conflict of trademark and legality issues in modern business. These are the potential challenges and considerations related to ensuring that a particular brand name is legally protected and does not impose on the rights of others. Before finalizing a brand name, always check its domain availability and intellectual property rights. It is very crucial to ensure before buying brand name is not already registered or in use by another entity.
6.Cultural awareness –
It is necessary to ensure that the name and logo are culturally sensitive. When it comes to the culturally significant items like Abaya Shop. It will be more important to ensure that the name is not offensive, insensitive, or misinterpreted in a way that could negatively impact the brand's success in a market.
7. Responding to market trends –
It involves creating names that align with current consumer preferences, industry development and cultural shifts.
When considering a new brand name and logo, it is very important to do market research for your Business. Look for feedback from customers, and ensure chosen elements accurately depict the core value of Abaya shop.
50+ One Word Product Name Ideas of your Abaya Shop
Modachic
Chicloom
Veilvogue
Gracemode
ElegantAura
Luxelayer
Pureglam
ClassicChic
Veil
Grace
Radiant
Harmony
Opulence
Velvet
Opaline
Bliss
Silace
Noir
Moda
Zenith
Luna
Elegance
Blossom
Ethereal
Divine
Enigma
Serene
Bliss
Lumina
Regal
Delight
Haven
Delight
Loom
Indigo
Amour
Ember
Symphony
Sable
Whisper
Mirage
Azure
Nebula
Zephyr
Solace
Regal
Opaline
Oasis
Blush
Belle
Blackish
Blue star
50+ Two Word Brand Name Ideas of your Abaya Shop
Abaya Fire.
The Baya Way.
Abaya Buy.
Go Baya.
Robe Royalty.
Cool Abayas
Inspire Gowns.
Xtreme Abaya's.
Silk & Dazzle.
Husna Clothing.
Silky Couture .
Unique Abaya.
Dazzle counter.
Global Robe Girls.
Diva's Dazzle
Abaya Emporium.
Boutique Abaya.
Baya By Design.
Fun Abaya
Silky's Bazaar.
The Silky Garb.
Dress Affair.
Abaya Authority
Modern Abaya
Bejeweled Abaya
Audacious Abaya
Abaya hire
Arabian Abaya
My Abaya
Aunty Abaya
Buy Abaya
Abaya Attire
Silky Lady.
Dress Abaya.
Abaya world
Starry Veil
Noble Attire
Radiant Robe
Pearl Elegance
Silk Splendor
Velvet Grace
Opal Adorn
Jewel Draps
Royal Regalia
Silver Shroud
Velvet Veil
Regal Raiment
Galaxy Arbian
Divine Draps
Starry Look
Black radiant
Novel Era
Midnight Black
50+ Four Letter Brand Name Ideas of your Abaya Shop
Nima
Raya
Vaya
Zila
Zara
Kira
Hana
Lira
Fiza
Nyla
Fara
Kaya
Zena
Nala
Rian
Taya
Mora
Mina
Laya
Sira
Saya
Viva
Ziva
Zena
Yara
Vera
Rima
Vita
Caty
Caya
Star
Nola
Aria
Vida
Zina
Neva
Lara
Roza
Rhea
Rani
Oria
Bree
Muna
Dara
Luam
Mira
Izar
Posh
Opal
Faze
Naya
Lily
50+ Five Letter Brand Name Ideas of your Abaya Shop
Eligo
Adore
Modia
Grace
Nisma
Saida
Asiya
Amara
Zaina
Zaraa
Noura
Henna
Samia
Layla
Jumia
Hafsa
Zahra
Riyah
Layan
Sanaa
Maria
Alina
Rania
Saida
Hajar
Nazma
Noora
Zaida
Alian
Saraa
Yasme
Laila
Nadia
Yusra
Amina
Selma
Amira
Shifa
Zahra
Amena
Dalia
Nadra
Safia
Nihal
Latif
Rihab
Nazia
Houda
Samra
Zaina
Layan
Naida
Why do you need to rebrand your Abaya Shop if your Business is Old?
Rebrand your Business is a good strategy to help differentiate your brand in the customer's mind. The most common reason for rebranding an Abaya shop is outdated brand identity and modernisation. It means that over the period of  time brands can come across as old fashioned, if they have not been updated.
In old days brands were often created in a mare sleek design with primary colors. Rebranding holds massive power as it allows businesses to shape their identity in positioning with their goals and target audience.
The main objective of rebranding a business is to change the consumer's perception of the product or services by modernizing the brand and modifying it to the customers needs and tastes. You can read case study of Rebranding Twitter with X.com from here.
7+ Rebranding ideas can help you to identify and redefine your key differentiators, including-
Your competitive advantages.
Your brand isn't unique.
Your target market is shifted.
Your business has evolved.
For attracting new customers.
Achieve new goals.
For increasing sales and increasing engagement.
Rebranding should be a carefully planned and executed process. It is important to do market research, consider consumer's feedback and have a clear Product Naming Architecture & Brand Naming Strategy in place to ensure a successful transition.
While rebranding a brand, always focusing on these core elements of a brand, promise positioning and performance.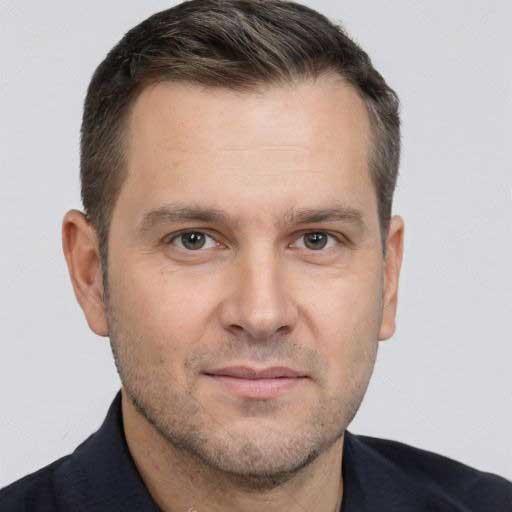 I started my career as a freelance content writer, back in 2012. With a flair for language, grammar and literature, I have constantly improved my skills. Branding has always been my favorite niche. Having written tons of content pieces, I possess enough knowledge about the branding world. My write-ups are research-backed, in-depth, and informational. A keen desire to explore things both from the consumer's and business's point of view is what sets me apart.