Brand naming is the very first and most important step for a business. Brand name represents the company. A perfect and unique brand name makes a good impression on your customers and also helps to differentiate you from your competitors in the market. But finalizing the perfect and unique brand name for your business is a challenging task for you. You can use the UnboxFame AI Brand Name Generator to find the brand names, or you can hire experts for your company. The brand name creates the very first impression customers have of your company, so it should not be taken lightly. The logo, trademark, and domain are the other important factors in finalizing a brand name.
Here are 15 Things to keep in Mind While Brand Naming:
1. Meaningful
A brand's name looks more catchy and unique when there is a meaning behind it. If we look at the very well-known brand Pepsi," it is inspired by the word pepsin, which is a digestive enzyme. Look at other examples as well. And they reflect some meaning, which attracts more customers.
2. Catchy and Unique
A brand name should be unique and catchy, easy to spell and pronounce, and memorable. Customers are more attracted to words that are easy to spell and memorable. If we look at the very famous clothing and fashion brand Zara," which is very easy to pronounce and spell, Almost everyone is familiar with this brand name. Easily pronounced brand names attract good attention from customers.
3. Know your Target Audience.
To finalize your brand names, you should keep in mind your target audience. The brand name must reflect your target audience. If your brand targets a young audience, then the brand name must look attractive to that audience. Knowing your target audience makes finalizing a brand name easy, and it will help catch their attention. For example, a well-known product, Nivea," has the main aim of targeting a young audience for its beauty products. So keeping in mind their target audience, they named it Nivea, which is derived from the word niveus," which signifies snow white.
4. Keep it Short.
Avoid long brand names for your business. Keep the brand name short as you can because it is easy to remember and pronounce. Long and too much descriptive brand names look complicated and are hard to memorize. Customers are always attracted to short and simple brand names. For example, the "Sony" brand name is very short, catchy, and unique. Sony is inspired by the word sonic, sonic which means sound and audio.
5. Use Acronym
To make your brand name unique and catchy, use an acronym or misspell the word. For example, eBay was first named Echobay, but the domain is already registered as "echobay.com". So they named their company "eBay.". A well-known network brand, Vodafone," is an acronym for voice, data, and telephone.
6. Avoid too many Descriptive Names.
Your name should not be much more descriptive. The brand name must be targeted to your products or services, but not much more descriptive. Descriptive names are lengthy, which looks odd and is hard to remember and pronounce. Keep it short and easy when describing your products or services.
7. Avoid Numbers or Hyphens.
The brand name should be simple and easy to pronounce. Avoid numbers and hyphens in your brand name. By adding this, you can add complexity to your brand name. To avoid complexity and make it simple, don't add numbers and other special characters to your brand name.
8. Competitors Research
The most important step before finalizing your brand name is to research your competitors. Your brand name should be unique and different from your competitors which seeks a good attention form the customers. The competitor's research helps to differentiate your services from those of your competitors in the market.
9. Make a list of Brand Name Ideas.
After the competitor research, many new and catchy brand names stuck in your mind, so make a list of your brand name ideas. You can use the UnboxFame brand name generator or other business name generator tools for brand naming ideas.
10. Examine your Results.
After making the list of brand name ideas, check whether your selected names fulfill all the criteria. Check that no other competitor uses the same or similar word; this will neglect the uniqueness of your brand name. Your selected brand name must fulfill the criteria that it must be unique, simple, short, easy to pronounce, and have some meaning.
11. Domain Availability
Once you have selected a suitable brand name for your business, check the availability of a domain for your brand name. Use the.com domain for your brand name to make it globally famous. Use the domain name generator or the UnboxFame domain generator for your help.
12. Expertise Guidance
Take the advice of an expert to finalize your brand name. Branding takes a lot of effort and time. If you hire a brand naming agency, then this task gets easy, and they give you a unique and catchy brand name with complete research. Because brand naming is a very important step for a company,
13. Trademark Research
After finalizing a brand name and checking its domain availability, the next step is to research about the trademark for your brand name. If the trademark is available, then apply for it. This will help you in differentiating your products or services from those of your competitors. Also, a trademark protects your company from fraud.
14. Social Media Availability
After finalizing your brand name, make sure it is consistent across all the media platforms, such as Twitter, Facebook, Instagram, etc. If any other company or product uses the same brand name or any hashtag from your brand name, it will create a legal problem in the future.
15. Culturally Sensitive
Before finalizing your brand name, make sure that it does not have any negative meaning in any other culture or language. This will also create a legal action against your brand.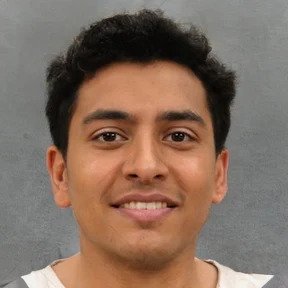 Tim Marrine is a content writer with six years of experience. He has been working with Unboxfame for the past 3 years and has helped the company grow its online presence significantly.