Widgets are now available in Windows 11, allowing you to keep tabs on how your system is performing, however, the setup process is a bit awkward.
The catch is that they are a part of Dev Home, a brand-new software for Windows 11 that is present in the preview.
This is for developers, as the name would imply, and it features an intriguing additional option that will hopefully increase productivity and expedite software development workflow.
Dev Home lets you add widgets for tracking system resources, so you can quickly observe how your CPU, GPU, system memory, or network are operating right now on the widgets board.
The same information is available in Task Manager's Performance tab, but having it immediately available on the widgets panel, if you choose, makes it much easier to figure out what's going on, for example, if your PC suddenly seems to be running slowly.
As you may already be aware, using Task Manager is a somewhat complicated process. However, there is a helpful keyboard shortcut to open Task Manager quickly: simply press the Ctrl+Shift+Escape keys simultaneously.
The widgets for system monitoring also add some helpful finishing touches. For instance, the CPU performance widget shows the top three running processes along with a button to terminate them (stop the task immediately.
if it is causing issues or has become unresponsive; this feature will also be added to the taskbar in Windows 11).
Since this app is obviously intended only for developers, users won't want to use it in that capacity.
The Dev Home Preview app (available from the Microsoft Store) can be downloaded by the typical user to gain access to this functionality, though nothing prevents them from doing so.
Is that action worthwhile? It's at least beneficial to have the choice for those who really want to see system resource readouts on the widgets board.
Although to be honest, many people may find it to be a step too far because they won't want to install developer software (which, of course, consumes up space).
But keep in mind that you never have to run Dev Home or perform any actions other than installing it. We're hoping that Microsoft would think about making these system-monitoring widgets more widely available.
if it determines that this is a reasonably popular choice – assuming it is, of course, and we can assume it'll get some traction among widget aficionados. In other words, make them available to all users without requiring the installation of Dev Home.
It should be noted that at the moment, we are informed that the real-time updating of these widgets doesn't seem to be functioning correctly, which is probably a glitch.
The other thing to keep in mind right now is that this app is still in preview, so it can be buggy until Microsoft fixes various problems that are undoubtedly already there.
(Image credit: TechRadar)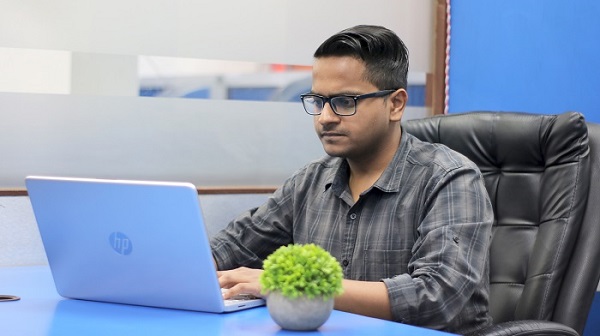 Hi! I am Kartik Rohtela. I am extremely good at one thing, which is creating high-quality, engaging content that resonates with audiences. Being in love with content writing, I have a keen eye for detail and talent. I have a proven track record of success in creating content that informs, educates, and inspires.
Whether developing a content strategy or creating engaging pieces, I bring my creativity and dedication to every project at Unboxfame. With my passion for content and commitment to delivering exceptional work, I do what it takes to keep the readers till the end.