Elon Musk is currently making hilarious (?) jokes about Twitter's interface.
Without without notice, on Monday, the "doge" of the cryptocurrency Dogecoin replaced the recognisable Twitter bird emblem above the home button on the web version of the social network. (The Twitter mobile apps remained unaltered.) The Shiba Inu-based Doge picture is an element of the Dogecoin blockchain's and cryptocurrency's logo, which was developed in 2013 as a joke to parody other cryptocurrencies like Bitcoin.
Musk, who paid $44 billion to acquire Twitter last autumn, is a well-known superfan of the Doge meme and has pushed Dogecoin on Twitter and while presenting "Saturday Night Live" last year. The price of Dogecoin increased by more than 20% on Monday following the modification to Twitter's online logo.
Musk, who is presently the second-richest person in the world, tweeted on Monday, "As promised," along with a screenshot of a conversation he had in March 2022 with a Twitter user who goes by the handle @WSBChairman.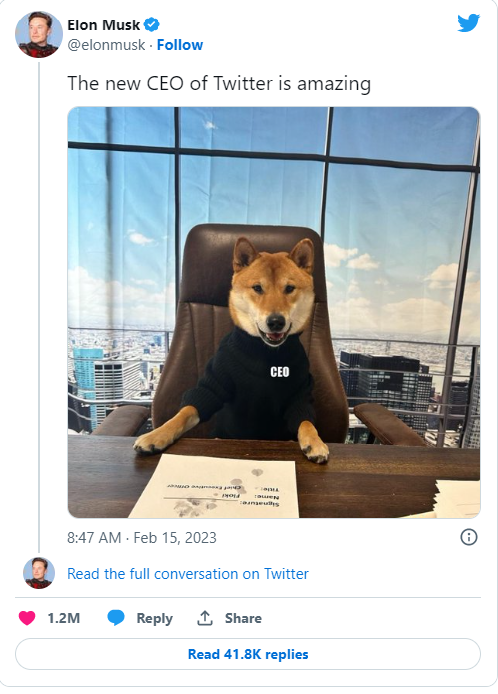 Before launching his ultimately successful attempt to acquire Twitter, Musk tweeted in March 2022, "Failing to adhere to free speech norms significantly damages democracy," given that Twitter functions as the de facto public town square. What ought to be done? "Just buy Twitter… and replace the bird logo to a doge," was the reply from @WSBChairman. Yeah that would sickkk, said Musk.
What follows is not a joke: In June 2022, Musk was the target of a complaint lodged in the Southern District of New York U.S. District Court accusing him of engaging in racketeering through the promotion of Dogecoin. On Friday, March 31, Musk's legal team submitted a move to dismiss the complaint. Musk may be making fun of the plaintiffs based on the date of Twitter's switch to the Doge as its emblem.
The plaintiffs who filed a lawsuit against Musk, claiming a staggering $258 billion in damages, mentioned his hosting role on "SNL," when he played a fictitious financial expert who referred to Dogecoin as a "hustle," among other things.
The plaintiffs in the action have not demonstrated how Musk's statements in favour of Dogecoin deceived anyone, nor have they described the risks Musk is said to have concealed from investors, according to the brief by Musk's lawyers. According to the filing, "[t]here is nothing illegal about tweeting words of encouragement for, or amusing images about, a genuine cryptocurrency that still has a market cap of close to $10 billion." Plaintiffs have had numerous chances to adequately present their claims, but they have not been able to present a theory that can be put into practise. This court ought to dismiss the complaint and put an end to the plaintiffs' delusion.
Source: variety.com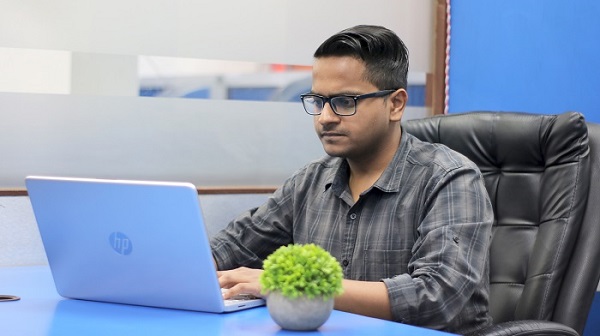 Hi! I am Kartik Rohtela. I am extremely good at one thing, which is creating high-quality, engaging content that resonates with audiences. Being in love with content writing, I have a keen eye for detail and talent. I have a proven track record of success in creating content that informs, educates, and inspires.
Whether developing a content strategy or creating engaging pieces, I bring my creativity and dedication to every project at Unboxfame. With my passion for content and commitment to delivering exceptional work, I do what it takes to keep the readers till the end.