Learning how to buy a domain name and how to come up with one are some of the most important steps in creating a website. This is because a good domain name makes it easier for people to visit and remember your site.
Choosing and purchasing the perfect domain name from a site may be daunting at first. However, this guide will show you how simple it is when you follow some best practices.
Developing a name for a business is one essential part of starting a  business but having a name and developing a name is not enough. You are supposed to buy that name and to buy that name you need first to check the domain of the anime whether or not the name is available for you to own or not.
In the article, I will be sharing how you can buy a domain name from a  site. So, let us get going with the article without wasting any time.
What's Before Buying a Domain Name?
Before buying any domain name, you should always keep the following points in your mind.
1. The Name should be Short and Memorable
The name you chose for your company should be short and memorable so that people can remember your brand name soon after they have seen it or at least they can recognize it after a few seconds even when they have seen it after a long time.
2. Never Use Generated Names
Never use the generated names for your brand as the generated names do not have the authenticity and creativity of the human-generated names. They could also be already owned by someone else, which will just waste your time and energy.
3. Check for the Trademark Infringement
Before you decide on buying the domain name remember to check the trademark infringement. The trademark should be available for you to own and if you fail to do so and you get caught then you can face serious consequences, sometimes this can even lead to a court trial.
4. Think of The Future
A brand is not for a day or two or even a month or a year, brands are meant to go for a long time as long as they can go, so think of a name that could work for decades to come and a name that does not hinder your work when you feel like expanding your business.
How to Buy a Name in 5 Simple Steps?
Before going any further, remember that it is only possible to register a domain name with a valid domain extension that is not already owned by someone else.
Here, I will be discussing the process of buying a domain name and from where you can get a registration process.
1. Search for a Credible Domain Register
For registration and managing domain names, the registrar company is responsible. It is accredited by the Internet Corporation for Assigned Names and Numbers (ICANN), which is a non-profit organization regulating website domain name registrations.
Choosing the right registrar is crucial, one wrong choice and you will get scammed as there are a lot of scams taking place. It can be difficult to recognize the right registrar among the hundreds who offer the same services. Therefore, consider the following to select an authentic domain registrar for yourself:
Pricing: Do not jump into buying the domain name once you have landed on the correct website but, make sure to read the terms and conditions of the registrar and check if there are any hidden domain charges.
Domain expiration policy: It is an essential step to renew a domain name before it expires from the due date to prevent other people from getting it registered. To avoid this, choose a registrar who reminds you of the due payment or an automatic domain renewal option.
Add-on services: Try to look for a domain registrar who provides valuable add-ons, for example, domain privacy or domain parking.
Domain transfer policy: It is very much possible to make a transfer of the domain anime from one registrar to another registrar, but some of the registrars may make it the possess bit log with adding of charging extra fees.
Apart from a dedicated registrar, you also can buy a custom domain from a hosting company offering a domain name registration service like  Hostinger.
2 . Search for a Domain Name Search
Now that you have found a reliable registrar or web hosting provider to purchase your domain name from, the next step is to look up the availability of a domain name via a domain search. While choosing the right domain name make sure to pick an appropriate extension as well,  domain name extensions are also known as top-level domains (TLDs).
There are Several More Domain Extensions Available, Such As
Country Code Top-Level Domain (ccTLD): This type of TLD refers to the country-specific, letting the user and search engine be designed only for designated visitors from a particular region, for example, .us used for USA and .in for Indian extensions.
Sponsored Top-Level Domain (sTLD): It is the type of TLD registration reserved only for certain groups and organizations, for example, .mil, .gov, and .edu.
Generic Top-Level Domain (gTLD): This extension is the most common type of TLD and can be used for general purposes, for example, .com, org, and .net: these categories have a few new extensions such as .xyz, .club, and .online.
Once you have made up your mind about what domain and extension you want to use, use a domain checker to review its availability by simply entering your desired website name into the search bar, you will receive a list of available names along with alternative suggestions. If our desired domain address is taken consider an alternative top-level domain.
3 . Pick Your Domain Name
After you have found your desired domain name for the project it is time for you to proceed with the checkout. Now you will have to choose a registration period, which can go from one year to a decade depending upon your registration.
Before the end of an initial period of registration, the registrar will alert you to renew it. Most domain registration companies are required the users a minimum pay for at least a year, or some may require two years.
Most of the site from where you want to buy the domain name is the same and has the almost same procedure. Type your domain name and search for the domain name. The domain name will appear on the screen. Once you have the domain, there will be an option to add to the cart with the domain price written along. After adding the domain to the cart choose the time period for how long you want your registration to be and create an account providing your valid details and submit it. After that you will receive a page for payment, there provides billing information and review the order when you have done it, click on the submit button after completing the process.
4. Complete the Domain Registration
Shortly after completing the payment, you will be redirected to another page, where you will have to do the domain registration. Fill out the details and submit the application and the registration will be processed.  Remember this may take some time so you will have to be patient, so you will have to check your email to see the confirmation whether or not the registration is confirmed or not.
5 . Verify the Domain Name Ownership
The last step is to verify your domain owner shit through the email you used while registration of the domain. The email should soon arrive soon after the final submission of the application, simply click on the verification link to confirm your contact information. If the email does not arrive resend it to the authority which could go up to 15 days of wait.
In this article, we learned how you can buy the right domain name from the website and how to not get scammed by fraud. I hope the article was useful. Hope you have a success story to tell your business partners.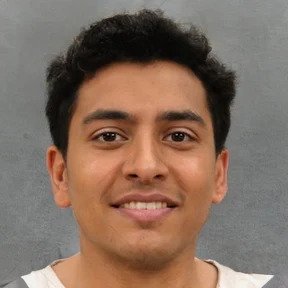 Tim Marrine is a content writer with six years of experience. He has been working with Unboxfame for the past 3 years and has helped the company grow its online presence significantly.