A domain is a must not only if you are thinking of starting a business but even when you are thinking of starting up your blog for your website. Getting a domain is always thought to be a hard job but honestly, it is not as hard as you think.
In this article, I will teach you how you can get a domain for your website, the process of domain registration, the types of domain extensions, and how to choose the right domain for your business.
So without wasting any time let's get started by first knowing what is the domain and its importance for businesses.
What Is a Domain Name?
A domain name is an IP address used to access a website from client software or the text that a user enters into a browser to reach a particular desired website. For example, Google is 'google.com', and the numerical address which is more complex can contain any number, for example, 192.0.2.2.
Domain Name System (DNS) being the phone book of the Internet helps humans access information online through domain names and has made the search engine human-friendly.
Types of Domain Names
There are several different types of domain names serving different purposes. The domain anatomy is made of two types of main parts namely, a top-level domain (TLD) and a second-level domain (SLD).
Top-Level Domains (TLDs)
A top-level domain (TLD) is referred to most favored and liked domain extension. They contain a series of letters that appear on the right-hand side of your SLD, after the dot.
.com: It stands for 'commercial'. It's still the most popular and is the first TLD launched, initially, it was meant for business and commercial use.
.net: It stands for 'network'. Created for technological organizations, but later it has been used for business website owners of all types, becoming another common option.
.edu: Used for 'education'. It is solely used for universities, colleges, and other educational institutions.
.org: Shortly used for 'organization'. Used for non-profit organizations but soon schools, communities, and for-profit enterprises joined in later.
.gov: Short for 'government'. Created for governmental agencies' use only.
.mil: Used for 'military'.Solely used for the military across the whole world.
There are different domains available for different countries, for eg, .ca for Canada, .us for the USA, etc., there are also other niche domains. Coffee,  .cheap, etc. serving different purposes. The cost of these domains vary from each other, the top of these is the .com domain as they are most wanted and favorable.
Second-Level Domains (SLDs)
A second-level domain like the name itself is the second option when there is no top-level domain available for the website. SLDs are also one unique way to represent your brand because people can remember this part the best way possible.
In a web address, an SLD appears to the left of the extension or top-level domain. It can contain several special characters, letters, and numbers as you want, but it's best to keep the parts short and easy.
10 Things to Know Before Buying a Domain
There are certain steps you need to keep in mind before you buy a domain so that your valuable time is not wasted. Given below are some of the pointers you should keep in mind before and while you buy a domain name.
1. Check The Competition
No matter what niche you choose, there will be a heavy load of competition and so it is in the marketing industry too. The first thing you need to do is do some research about the niche of the industry you want to enter into. There you will find many competitors from the top to the lowest, all trying to climb up to reach the top of the mountain. You are required to collect information and critically analyze the pro and cons of the companies taking lessons from each one of them.
2. Should Be Remember Able
While choosing a name for your company you should always remember to make it rememberable so that even a little child is able to remember your brand name. A name that describes your product and the service you provide is preferable as the customers can relate your name with the product and service you provide to them.
3. Easy to Pronounce
Think of a name that is catchy, short, and easy to pronounce, not just by an adult but also by a little child because if you are selling a child-friendly product and the child itself is unable to pronounce how will be able to tell his/ her parents of what does it want. Also, if the name of your product is difficult to pronounce there are many chances they might forget and never come to you or even buy your product and service.
4. Shorter The Better
Keep your domain name unique, short, and crisp. Keeping it short and crip makes the customers able to remember the name easily and theta can easily pronounce it. The shorter terms are also recognized compared to the names which are long and difficult ones.
5. Avoid Slang Language
Avoid using slag language and words to make a unique domain name that might sound weird to hear to the customers and consumers. Try to keep the language simple so that it does not hurt anyone's sentiments, also check the meaning of the word in a different language. A word may have a different meaning in the other language, and the customers speaking a particular language may be hurt.
6. Check the Domain Availability
Another important thing to keep in mind is to check the domain availability. You never would want to work hard just to find the domain not available when you are trying to get the domain registered. So, keeping this in mind check the domain availability before you buy a domain name for your precious business.
7. Look For The .com Domain
Although, it is said that all domains are good and it does not matter what domain you have for your business but it is not like that way. A .com domain is the most favored domain name as it is a commercial domain and can be used for almost everything.
8. Check The Social Media Handle
After getting a unique domain name, another important thing is to check the name if the name is available for social media handles. Many times the name isn't available for use as they are taken by other users for different purposes and this is why sometimes you cannot get a particular name. If the name is already been taken then think of some creative way to put up your name which represents your work and service.
9. Trademark Availability
A trademark is another important thing to be bought by any businessman. The trademark ensures that the name and the domain are secure and no one is able to use your name without your permission or even there cannot be any duplicate company working with the same name, this may even create confusion between your customers. So it is better to get the trademark registered to avoid such mishaps.
10 Protect Your Brand
Protect your brand by taking a patent, the patent gives you many benefits such as exclusive rights, competitive advantage, funding investing, in short, a license to take your business to the next level. Do some research on how you can protect your brand more efficiently and avoid getting into any mishappenings that leads to consequences
At the end of this article, we have learned what is a domain name and why it is so important to a businessperson to keep them at their fingertips, how you can buy a domain name all the steps you need to keep in mind before buying a domain, different types of domain and their role, and the purposes they are used for.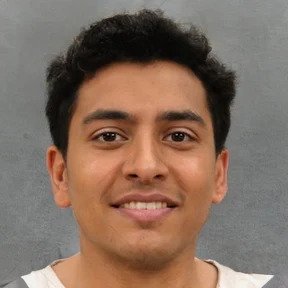 Tim Marrine is a content writer with six years of experience. He has been working with Unboxfame for the past 3 years and has helped the company grow its online presence significantly.