Selecting an exceptional brand name that begins with the letter "E" is a pivotal decision in the dynamic world of business. Such a name should encapsulate classiness, connect with the modern audience, secure an available domain, be concise yet unforgettable, and possess the magnetic allure that can draw your desired customer base. When choosing a brand name starting with 'E,' you'll want to consider all these factors to make your brand stand out.
Why do you need a Business Name that starts with "E"?
The letter "E" itself carries significant connotations in the realm of brand Activation Strategy. It can symbolize Excellence, Evolution, or Experience, depending on the unique identity and values of your brand. Crafting a brand name that embodies these ideals is crucial to leaving a lasting impression on your audience.
Now, let's delve into the art of devising a captivating brand name starting with E. This creative endeavor involves several approaches, each with its unique charm.
5 Types of Brand Names if Your Business Start with E
1. Acronyms
Consider abbreviating a meaningful phrase or concept related to your business into an acronym. Acronym Brand Name can add depth and intrigue to your brand name. For instance, "EON" could represent "Endless Opportunities Network."
2. Mash-ups
Blend two words product names or concepts into a single, harmonious name. For example, "EcoTech" fuses "Ecology" and "Technology," making it suitable for environmentally conscious tech companies.
3. Mythology and Literature
Draw inspiration from mythology, literature, or historical figures associated with attributes you want your brand to embody. An example could be "Elysian Ventures," evoking a sense of paradise and adventure.
4. Foreign Influence
Explore foreign languages to find words that resonate with your brand's essence. "Enchanté", meaning "Nice to meet you" in French, can lend an air of sophistication to your brand name.
5. Personal Touch
If your brand's story is closely intertwined with your journey, creatively incorporating your name can create a strong connection. For instance, "Ella's Creations" personalizes the brand and adds a touch of authenticity.
How can you create Company Names That Start With "E"?
Your business name is more than just a mere label; it stands as the embodiment of your brand visual identity and brand's creative identity. This is why the process of creating a new brand name that not only strikes a chord with your intended audience but also mirrors the very essence of your business is paramount.
Now, when it comes to discussing the significance of business names that start with the letter "E", it's important to note that these names hold their unique charm and influence. The letter "E" can symbolize an array of positive attributes, such as 'E' for Excellence, 'E' for Evolution, or 'E' for Experience.
These associations have the power to leave a deep and lasting impression on your audience. In essence, whether your business name begins with an "E" or any other letter, the process of selecting a name is a critical element of branding. It's a decision that merits careful thought and consideration because it can undeniably influence how your brand is perceived and its ultimate success. So, dedicate the time and effort needed to choose a name that authentically reflects your business's essence and truly resonates with your desired customer base.
50 Brand Name Ideas start with letter "E" in Clothing & Fashion Industry
Earthly Elements
Eazy
Express Radius
Expect Extra
Embracely
Elusive Tiger
Express Hype
Emerald Zen
Every Horizon
Exotic Mantra
Eloma
Enlighten Box
Equals Three
Erise
Ever Serene
Elexa
Eden Path
Elegant Defense
Eminent Way
Elevate Bot
Etherwerx
Export Rocket
Easy Lush
Exotic Leisure
Elimo
Electrum Design
Epic Streamer
Enviroshark
Equity Boom
Extend Cycle
Earth Labor
Envoro
Ethnogenic
Exaltica
Expenio
Emfa
Energoid
Excelable
Everism
Equity Alley
Every Remedy
Executive Expo
Electric Pharm
Effortless Agency
Eliminox
Epagi
Ever Amour
Encryptsa
Elementary Lab
Enoora
50 Company Name Ideas start with letter "E" in Car & Automobile Industry
Epic Agenda
Excavus
Encore Body
Emerald Passage
Ethry
Extend Mark
Earth Authority
Engine Alpha
Earnico
Exicel
Exsiva
Ever Runner
Elect Core
Epic Input
Exosa
Educationery
Eclaire
Equity Bliss
Early Level
Extreme Yield
Electro Lucent
Electric Aide
Econo
Earthly Wisdom
Elite Applicant
Enpremo
Enumb
Esteem Labs
Eramai
Ever Vacation
Ever Fuse
Eve Essence
Extension Lab
Evoja
Exeky
Ever Guy
Edmolo
Ezet
Emergencyy
Equity Please
Eqoyo
English Mystery
Ever Stripe
Emerald Dynasty
Earth Grade
Enmora
Ever Artists
Equinte
Epsio
Envirosquad
50 Company Name Ideas start with letter "E" in Shoes Industry
Elevating Art
Empire Castle
Elf Kisses
Enginette
Export Era
Eatee
Evosignal
Excel DAO
Exceedd
Earnest Work
Expert Mindset
Edge Venue
Express Ten
Engine Grade
Enzix
Elect Logic
Enlighty
Ever Clover
Electric Scout
Eupz
Egoly
Electric Pillar
Events DAO
Excluda
Extra Splash
Early Walk
Ejica
Earthler
Estimico
Encypto
Economal
Ebreza
Ever Gena
Exertrek
Everyday XR
Evolving Genius
Eight to Eight
Effort Key
Ever Liberty
Extendza
Eressa
Educatorly
Evocada
Eviu
Elpon
Exec Think
Electra Cart
Ergo Room
Emerto
Encryptful
50 Company Name Ideas start with letter "E" in Pharma & Hospital Industry
Earthry
Ever Ample
Expert Shoot
Equity Spring
Epic Verve
Elvot
Ejito
Enrally
Elite Aptitude
Eulana
Esqera
Equity Coast
Envoma
Exec Art
Elatini
Enhancerr
Exicorp
Evolari
Electraxa
Electrovana
Equual
Executive Command
Excillo
Euro Town
Evening Wolf
Enarie
Electra Run
Energy Parcel
Exoqo
Essentia Lite
Envoleo
Enemos
Esbi
Eco Shire
Embaark
Escape DAO
Experzo
Extinctly
Expert Archives
Earth Advocacy
Earth Baked
Electric Chip
Elvoir
Entoral
Eappreciate
Explosionist
Earth Rebirth
Electra Step
Electro Queen
Eco Earner
50 Company Name Ideas start with letter "E" in Home Decor Industry
Expert Experiment
Event Frenzy
Exotero
Ever Therapy
Executive Rank
Eco Troops
Ever Gale
Escamo
Enviro Ninja
Ever User
Electricmatics
Efficiency Edge
Ever Clarity
Even Lease
Etixy
Entry Ledger
Enlightened World
Emerge Defi
Ever Setup
Earn Vine
Eclusion
Empire Hive
Ever Affair
Expectably
Emerald Clover
English Mill
Ever Labor
Event Feast
Ephiona
Envyer
Empire Knight
Earthgenix
Expert Tactics
Ethics Fund
Epic Reply
Electrohaus
Epic Snooze
Eseze
Electric Swell
Ever Seller
Erocy
Espresso Cafe
Ebixy
Esportica
Extentt
Extreme Juice
Excel Spot
Endurance Mode
Epic Sage
Early Stakes
50 Company Name Ideas start with letter "E" in Food & Dance Industry
Elect Rage
Elf Union
Eve Ramo
Ebundant
Equal Side
Entirely Live
Essential Tasks
Electro Bid
Ever Worthy
Evidentt
Extry
Expo Connection
Eqoso
Eternal Burn
Ennsa
Evuzi
Eco Oracle
Econo Rise
Economy Mine
Ever Deadly
Ever Modest
Ether Cell
Enoqo
Evening Break
Enormities
Earth Fueled
Enerzio
Eqino
Editor Wanted
Elvoro
Ends Up
Easiest Path
Elite Financial
Exudy
Earth Vow
Existify
Energy Hint
Eboki
Expo DAO
Exclaimm
Econo Merge
Earthara
Ebony Ware
Encore Pharma
Eliace
Edle
Ever Velvet
Extra Sunny
Erbivor
Elite Comfort
50 Company Name Ideas start with letter "E" in Agricultural Products Industry
Espavia
Emerald Shoppe
Enginematic
Epic Bloke
Epic Stardom
Exotic Remedy
Expansion Force
Euro Storm
Extra Pink
Ecclo
Epic Virtue
Electric Nexus
Evocast
Expert Spend
Educosa
Emerald Fountain
Ever Elect
Evobux
Enboka
Epic Relic
Esca Lata
Exxa
Ever Instinct
Energy Funnel
Evoke Magic
Ever Funded
Exploriing
Electric Sprout
Euroxen
Econo Measure
Equal Loop
Ezation
Easy Defence
Evoton
Entry Mode
Exotic Plex
Eco Posse
Empower Press
Econo Dial
Evagu
Enfuel
Exclaimly
Ever Silo
Essoy
Extra Growth
Earthly Being
Entanex
Epic Eden
Eco Responsive
Ether Crunch
50 Company Name Ideas start with letter "E" in Jewlery Industry
Ever Capsule
Extra Thrifty
Enchantico
Ever Puff
Eden Voyage
Endius
Erectic
Easytastic
Epiba
Elemelle
Evothermo
Encrypted View
Envirobird
Elegantsy
Eat Isan
Ewava
Every Benefit
Equinoxo
Electronic Goodies
Elixico
Emerald Nile
Escrow Flow
Eco Siren
Electric Miracle
Eco Hunk
Edgy Side
Extended Help
Empire Mile
Eden Hive
Eraserr
Econo Daily
Effectsy
Eco Endeavor
Empire Bright
Execia
Elicitly
Eloren
Employment HQ
Enzid
Edak
Evidro
Eggholic
Equi Tano
Elegant Bling
Enviractive
Ever Extreme
Entizo
Enelona
Entereum
Estrion
Esteme
List of 100+ Famous Brand Names that starts with letter E
Entrepreneur Media
Ericsson
Eli Lilly and Company
Empresa Confidencial
Eaton
Empregos.com.br
Electronic Arts (EA)
EPAM Systems
Eurofarma
Emerson
EgyRec-jobs
Época NEGÓCIOS
Education Week
Equinor
Experis
Embraer
EPAM Anywhere
Everis
Elmin7a
ESPN
Experian
EXL
Epic Games
Emerson's Automation Technologies & Solutions
Expedia Group
EStaffing Inc.
Elsevier
Engadget
Epic
Eliassen Group
Etisalat Egypt
EMS
Elm Company
EBay
ELSEWEDY ELECTRIC
Electrolux Group
Ecolab
Edelman
Estágio Online
ENGIE Brasil
EF Education First
Expleo Group
ETeam
Epsilon
Eskom Holdings SOC Ltd
EDP
EVA pharma
Elevance Health
Elastic
Equinix
Even
Ex-Colega
Esri
Expeditors
Emplois & Bourses
Essilor Group
EC-Council
ERecruiter
Etsy
Enterprise
EY-Parthenon
ELLE Magazine
EPITEC
Internships.com
Euromonitor International
EClerx
Embratel
Esko
Eldorado Brasil Celulose S/A
Elanco
EEP – Electrical Engineering Portal
Egyptian Banking Institute
EVERSANA
Embrapa
Edward Jones
EPM Scientific
EGBANK
Emploienalgerie.com
Etain group
Eastman
Expro
Engenha
EXp Realty
Eletrobras
Eventbrite
Endeavor
EdSurge
E-Solutions
Engeman
EFI
EA SPORTS
ENPPI
Encora Inc.
Entergy
Energy Strong
Epson Latinoamérica
EdgeLink
EZTEC
Eversheds Sutherland
Experfy
In today's dynamic business landscape, choosing the right brand name that starts with the letter "E" is a decision of paramount importance. The process of crafting an impeccable brand identity demands a significant investment of time and creativity. That's why we recommend adopting a product strategy approach to this crucial task.
If you're on the lookout for a cost-effective brand naming agency in India, consider "Unboxfame". Unboxfame specializes in the art of conjuring up unique and captivating brand names that seamlessly resonate with the essence of your business. With Unboxfame as your partner, you can anticipate a collection of brand names that are not only creative but also meaningful, designed to choose a business name that stands out in the market. Unboxfame offers a professional yet affordable solution to address all your brand naming needs.
Summary of Brand Name with E
It's clear that selecting a brand name, especially one that commences with an E brand name is a decision that holds significant weight. Clients in search of a creative product naming agency, like UNBOXFAME, have certain expectations. They seek an agency that can grasp the intricacies of their brand, engage in collaborative brainstorming sessions, and exhibit the ability to generate innovative ideas.
Furthermore, clients desire transparency regarding the process, project timelines, and associated costs. Assurance in the form of a successful track record instills confidence in their choice. Essentially, clients are in pursuit of agencies that can provide fresh and distinctive perspectives to set their brand apart in the fiercely competitive market. This is why UNBOXFAME enjoys the trust of numerous business owners who have witnessed their expertise in crafting engaging and unique brand names.
Should you have any further inquiries or wish to explore the services, you can readily reach out to UNBOXFAME from here.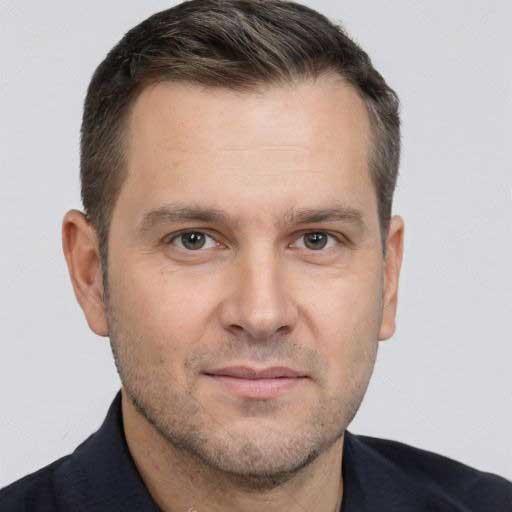 I started my career as a freelance content writer, back in 2012. With a flair for language, grammar and literature, I have constantly improved my skills. Branding has always been my favorite niche. Having written tons of content pieces, I possess enough knowledge about the branding world. My write-ups are research-backed, in-depth, and informational. A keen desire to explore things both from the consumer's and business's point of view is what sets me apart.