Simplicity often prevails in the realm of branding, rebranding and marketing. As businesses aim to establish memorable and creative identities, the benefits of using two word brand names have gained significant attention. These succinct and expressive names have proven to be powerful tools for creating a best impression and communicating essential qualities of Brand Name.
5 Important points to remember while using Two Word Brand Names
1. Principal of clarity
Two Word business names made by the combination of two words. They reflect the remarkable face and ability to extract complex ideas, values and emotions into double potent words, but the ideas or message to be communicated should be clearly delivered. This clarity at its core serves as a powerful form of communication that echoes deeply with consumers. The Brand name should be worded in such a way that the receiver understands the same thing. Consider some of the most iconic brands of all time like, Wild stone, red chief and American Tourister. These have surpassed mere labels and have set their benchmarks. But what is it about these two-word Business Name wonders that makes them so effective?
Worldwide recognition: – It defines popularity in the Branding Services and goes universal. These names are not bound by language or cultural barriers and get recognition globally. They have a worldwide reverberation that goes beyond geographical barriers. This universality is a key factor in their success internationally.
Specialized Identity: – Two Word product names push companies to rectify their essence and values into a double word. They create something interesting which have their own meanings. It focuses and creating best brand visual identity and ensures that every perspective of their business coordinates with this central concept.
Permanence: Moreover, two-word brand names have shown their longevity. They are combined to make an impact on the customer's mind for the long time. It is an idea that encompasses the concept of durability.
Company findability: Over the period of time, it involves the commitment to protecting the company's identity, building strong and family-oriented relationships with their customers. They develop a sense of devotion because the brand steadily delivers on its core promise and values.
2. Rememberable with acceptance.
Two word brand names have a kind of advantage when it comes to the acceptance and remembrance.They are easy to recall and can be effortlessly stored in consumer minds for a long period of time. This remembrance and acceptance play a vital role in a competitive marketplace where companies and brands compete for their recognition. That's the reason many double worded companies have become an indelible part of global culture.
Read More – 7 Top Benefits of Establishing a Strong Brand Naming
3. Flexibility and Adaptability
Two-word brand names have the nature of flexibility and adaptability. They can easily expand with new markets, strategies and product lines without any boundaries or circumstances. For example, a company like Big Basket provides its goods and services with various platforms.
4. Evoke Emotion and Identity
A well-chosen two-word brand name has their specific emotions and creates a complete sense of identity and meanings as well. For instance, the name "Radiant soul." It reflects the combination of brightness, positivity and inner essence. A double word can communicate an entire brand character.
5. Avoid complex or confusing combinations
When it comes to two-word brand naming, always keep in mind that name should be simple and avoid using overly difficult and confusing terms. This will help in remembrance for a long period of time.
Read more – What to know Before Finalizing A Brand Name
630+ Two Word Brand Name Ideas that will suit your Business
If you're in search of a business name that radiates a timeless and refined aura, consider classic choices that can bring to mind an air of elegance and professionalism.
Below you'll find a selection of classic two-word business name suggestions for your venture:
100+ Two Word Business Names & Startup Brand Names for Cosmetics
1. Aster Arch
2. Fern Fringe
3. Vanilla Velvet
4. Thyme Thread
5. Lilac Lantern
6. Tigerlily Tendril
7. Juniper Jewel
8. Tempest Threads
9. Lunar Lyric
10. Amber Atelier
11. Thistle Thread
12. Indigo Iris
13. Mint Mirage
14. Berry Breeze
15. Fossil fern
16. Dewdrop Dreams
17. Tulip Twirl
18. Quince Quill
19. Zephyr Zinnia
20. Laurel Lattice
21. Frost Fable
22. Xeranthemum Xebec
23. Vineyard Velvet
24. Sunflower Symphony
25. Ginger Grove
26. Primrose Path
27. Dreamy Drift
28. Ebony Embers
29. Laurel Lagoon
30. Crimson Crest
31. Kiwi Kismet
32 . Blossom Breeze
33. Azalea Arch
34. Cobblestone Cloud
35. Marmalade Mirage
36. Lunar Loom
37. Basil Bounty
38. Quince Quiver
39. Maple Muse
40. Petunia Pavilion
41. Elm Essence
42. Dainty Dew
43. Nectar Nebula
44. Quartz Quiver
45. Pacific Pine
46. Iron Iris
47 Dusk Dwellings
48. Pristine Pixels
49. Silver Spruce
50. Cedar Charm
51. Aqua Axis
52. Blossom Breeze
53. Pinnacle Peak
54. Cosmic Canvas
55 . Quartz Quest
56. Dragonfly Dream
57. Emerald Emporium
58. Firefly Forge
59. Galaxy Gate
60. Harmony Haven
61. Iris Illumination
66. Jade Junction
67. Kaleidoscope Key
68. Luna Loft
69. Meteor Market
70. Nova Nook
71. Opal Oasis
72. Phoenix Port
73. Quasar Quarters
74. Raven Roost
75. Starlight Studio
76. Turquoise Tides
77. Umbra Union
78. Violet Vista
79. Whirlwind Warehouse
80. Xenon Xanadu
81. Yantra Yard
82. Zephyr Zenith
83. Alabaster Arbor
84. Beryl Boutique
85. Crimson Cove
86. Dewdrop Dwelling
87. Echo Enclave
88. Frost Fang
89. Glacier Grove
90. Helix Hive
91. Infinity Island
92. Jubilee Jetty
93. Keystone Keep
94. Luminary Lighthouse
95. Misty Manor
96. Nebula Niche
97. Oracle Orchard
98. Pulsar Panith
99. Quest Quill
100. Radiant Retreat
101. Sunbeam Sanctuary
102. Tidal Tapestry
103. Urban Utopia
104. Verve Villa
105. Wave Whisper
106. Zen vilion
100+ Unique Two Word Business Names & Product Names for Bags
1. Excellent Everyday
2. Caviar Beauty
3. Bling Baby
4. Treasure luxury
5. Alpha Diamond
6. Fantasy Ba
7. Posh Bagmaker
8. The Amand
9. Expensive Luxuries
10. Gentleman's Collection
11. Designer Imitation
12. Fancy Purse
13. Little Fashion
14. Classy Handbags
15. Double Trouble
16. Little Fashion
17. Boutique Bella
18. Luxury Heaven
19. Purse Pleasures
20. Diamond Bags
21. Rose Handbags
22. Pearl & Vera
23. Lover's Keepsakes
24. The Signature
25. Lone Bagster
26. Beverly Hills
27. Glade
28. Green Lining
29. The Fall
30. The Lifestyle
31. The Dazzling
32. Platinum Bags
33. Beauty Bag
34. Baga bond
35. Bag Envy
36. Bags 2 Riches
37 .Bags Beyond
38. Bag-trillionaire
39. Bags Unlimited
40. Fancy Carriages
41. Magic Handbags
42. Stylish Handbags
43. Shine Designs
44. Happy Hedgehog
45. Black Bag Lady
46. Bolder Bags
47. Blossom Handbags
48. Bossy Bags
49. Classic Chics
50. Clemmy's Clutc
51. Diana's Downtown
52. Dapper Handbags
53. Bags of Fun
54. Glam Girls
55. Purse Emporium
56. Purse Patrol
57. Handbags Unlimited
58. The Bag Connection
59. Ladies Anonymous
60. Handbag Vendor
61. Leather Labs
62. Antique Leather
63. Beautiful Handmade
64. Black Accessories
65. Red Leather
66. Leather Lovers
67. Leather Boost
68. Leather Up
69. Buffalo Leather .
70. Leather Forward –
71 . Elegant Leather
72. Leather Bag Ranch
73. Artisans Attic
74. Blessings Bags
75. Boho Handbags
76. Leather Galore
77 Bright Whimsy
78. Fabulous Handbags
79. Hand-Held Treasures
80. Handsome Bags
81 . Happy Souls
82. Handbag Company
83. Leather Bag Heaven
84. Glamorous Handbag
85. Lady Designer
86. Rose Fashion
87. Blush Fashion
88. Designer Clutch
89. Pretty Purse
90. Chic Accessories
91. Wow Handbag
92. Bag Boutique
93. Stylish Purses
94. Glitzy Accessories
95. Diamond Bags
96. Digital Purses
97. Trendy Handbags
98. Luxury Bag Boutique
99. Dream Handbags
100. Bag Couture
101. Fab Fashion Bags
102. Designer Satchels
103. Chic Portfolios
104. Accent Accessories
105. Professional Purse
106. Colorful Fashion
100+ Unique Two Word Company Names & Product Names for Food.
1. Fast Buzz
2 . Speeding Feed
3 . Lightning Smooth
4. Employer Party
5 . Edible Rations
6. Lab Fuel
7. Hot Speedy
8. Meal Instant
9. Velocity Corporate
10. Food Smooth
11. Grub Lab
12 .Hurried Corporate
13 .Velocity Hurrying
14 .Gourmet Airline
15. Rapid Nutrient
16. Food Bliss
17. Retailer Hot Food
18. Pace Nutrition
19. Fuel Hot
20. Feed Dietary
21. Rapids Food Hub
22 Quickly Lab
23. Instant Quick
24. Allegro Meals
25. Meals Subsidiary
26. Mia's Drive-In
27. Delicious Side
28. Made Space
29. Delicious Sense
30. Home Habitation
31. Nourishment & Domestic
32. Delicious Dash
33. Proved & Cradle
34. Nourishment Made
35. Condo Cradle
36. Home Meal
37. Nourishment Family
38. The Delicious Project
39 . Dwelling Place
40. Chef Prime
41. Grill Hub
42. Auntie's Food Hub
43. Care Food
44 Momma's Food Shop
45. Lounge Light
46. Kitchen Logic
47. Home-Cooked Delivery
48. Food & Hygiene
49. Kitchen Yard
50. Mom's Chicken Recipe
51. The Highway Hoagies
52. Spread In The Street
53. Street Snacks
54. Sweet Street
55. Street Reward
56. Street Meals
57. Street Cheat
58. Main Street Meat
59. Real Road Foods
60. Sidewalk Slop
61. On The Go
62. The Hunger Stomach
63. Grubby Wheels
64. Roll Up Foods
65. Sticky Fingers
66. Quick Finds
67. Road To Rations
68. Sandwiches By Sidewalk
69. Highway Hunger
70 . Lunch Cart
71. The Food Truck Coalition
72. Treat On The Street
73. Life Live Eating
74. The Sidewalk Tales
75. Meaty Miles
76. Artery Avenue
77. Starving Streets
78. Paved Patties
79. The Real Food
80. Real Surfs
81. Streets And Steaks
82. Tasty Wheels
83. Food Cart Co
84. Real Turfs
85. Sweet Eats
86. Foodie Rejoice
87. Sidewalk Smoothie
88. Mnutrition Meals
89. Groceries Snack
90 . Nutrient Boardwalk
91 . Blocks Corner
92. HungerAvenue
93. Food Alley
94. Groceries Meal
95. Street Mark
96. Grub & Feed
97. Cuisine Boulevard
98. Pavement Cuisine
99. Feed & Fuel
100. Feed & Edible
101. Ration Edible
102. Cuisine Nutrient
103. Bottled Hunger
104. Sustenance & Meals
105. Snacks Cuisine
106. Alcoholic & Snack
107. Hunger Coolers
108. Meals & Spirits
109. Premier Food
110. Feed & Cuisine
111. Mexican Grill
100+Unique Two Word Business Names & Product Names for Perfume.
Midnight Scent
Aura of Sunshine
Your Pheromone
Sugar and Spice
The Smell Elixir
Aurors and Aura
Elixir of Gods
Me and Scents
Essence of Paris
Reddish wall
Cleopatra's Scents
Egyptian Essence
The Desert Scent
Parfumul Vie
The German Duff
Liebe Essence
Love's Perfume Series
Forbidden Chocolate
The Vanilla Scents
Fresh Cottage
Sweet Fantasy
Ároma ton Theón
Fresh Sunday Scents
Profumo Italiano
Yellow Scents
Cream Series
Cotton Candy
Sweet Scents
Albatros de Parfum
Colored Essence
Your Own Scent
Sexy Smelling
Be You Series
Les Parfums
Secret Essence
Vintage Essence
Parfum Fille Mignonne
Scents of Wishes
The Fairy Mist
Essence and You!
You Better Smell
Smell me Now!
Luxury Parfum Spells
The Secret Potion
Blooming Love Serum
Love me Now!
Inspire me, Baby!
Luxury and Scents
My Daily Perfume
I Mist You
Spray it, Love
Love My Spray
Flowers and Fields
The Juicy Scents
Parfum by Antoinette
Lavender Series
Romantically Paris
Hour Perfume
Elixir Bottles
Bottled Fragrance
Spray Golden
Heaven Scent
Ethereal Scent
Floral Gaze
Sensational Scent
Fruity Fragrance
Dazzling Fragrance
Fresh Floral Fragrance
Cherry Blossom
Garden Scent
Alluring Aura
Your Phantom Scent
Stardust Sparkling Scent
Diamond is Forever
The Golden Breeze
Scent of Ocean
Sweet Bold
Cologneon Series
The Aromaniac
Handed Perfume
The Cinderella
Enigmatic Aroma
Purple Fragrance
Lavender spray
The Empress
Scent 13
Strawberry Fragrance
Magician's Red
The Head Turner
Sunny Honey
Sweet Nectar
Lovely Baby
Enchanting Spice
Jasmine Fragrance
Sweet Scented
Tropical Scent
Fragrant Silk
Soft Essence
Sixth Scent
Misty Fragrance
Glamorous Flower
Sexy Fragrance
Sweet Elixir
Killer Scent
Sensational Sweet
Pinky Rose
Fairytale
Cloud Nine
Fragrant Glazed
Purified Perfume
Exotic Fragrance
Dreamy Butterfly
Inky Daisy
100+ Unique Two Word Product Names & Business Names for Shoes.
Comfy Feet
Feet Smart
Footwear Famous
Footwear Hunter
Footwear Nova
Fresh Feet
Future Shoes
Gravity Sneaker
Lavish Shoes
Shoelace Dream
Shoelace Supply
Sneaker City
Sneaker Invader
Sneaker Society
Sneaker Ville
Sustainable Shoelace
Swanky Shoes
Shoe Factory
Shoe Hut
Urban Footwear
Retro Boots
Forza feet
Move Forward
Boot loose
Baby Step
Foot Fetish
Shoesly
Bootster
Shoetish
Heritage Shoes
Shoe ster
Dream in Heels
Retro Boots
Planet Wear
Flip Flop Corner
Sneakerz Freaks
Heels Heaven
Comfy Walk
Urban Design
Vintage Shoe
Stringalong palace
Show Me Money
Steps In Motion
Dance Togs
Step Away
Foot Forward
Infinity Shoes
Minas Shoes
Toes To Trust
City Gear
Shoe pack
Shoe Show
Your Shoes
Shoe Central
Show Must Go
Comfort Above
Just for Kicks
Journeys joe
Dancing Shoes
Guard Soles
Shoegazing
New Kicks
Klassy Shoes
New Steps
Trusted For Toes
All About Feet
Alllace dup
Shoe Affair
La Class Fashion
Kicks and Heels
Stand The Platform
Pump It Up!
Jimmy Jazz
Feet Home
Rapid Footwear
Red Wing
Weloveshoes
Sound Feet Shoes
Shoe Fashionista
Paired Perfect
Tempted Toes
Mind Boggler Shoes
Modern Vice
Feet Zip
Track Shack
Cute Boots
Solemuchmore
Yellow Boots
The Ultimate Shoe
The Shoe Queen
Super Steps
Stadium Goods
Road Runner Sports
Top Gun Footwear
Shoe stoppers
Outdoor Source
The Shoeroom
Grey sole
Solo down
Feet play
Fly high
100+ Unique Two Word Brand Names & Business Names for Shops.
Aster Arch
Fern Fringe
Vanilla Velvet
Thyme Thread
Lilac Lantern
Tigerlily Tendril
Juniper Jewel
Tempest Threads
Lunar Lyric
Amber Atelier
Thistle Thread
Indigo Iris
Mint Mirage
Berry Breeze
Fossil Fern
Dewdrop Dreams
Tulip Twirl
Quince Quill
Zephyr Zinnia
Laurel Lattice
Frost Fable
Xeranthemum Xebec
Vineyard Velvet
Sunflower Symphony
Ginger Grove
Primrose Path
Dreamy Drift
Ebony Embers
Laurel Lagoon
Crimson Crest
Kiwi Kismet
Blossom Breeze
Azalea Arch
Cobblestone Cloud
Marmalade Mirage
Lunar Loom
Basil Bounty
Quince Quiver
Maple Muse
Petunia Pavilion
Elm Essence
Dainty Dew
Nectar Nebula
Quartz Quiver
Pacific Pine
Iron Iris
Dusk Dwellings
Pristine Pixels
Silver Spruce
Cedar Charm
Mobile Edge
Mobile Garage
Mobile Heart
Mobile Joe
Mobile King
Mobile Loaded
Mobile Pearl
Mobile Planet
Repair Plaza
Mobile Staff
Mobile Candy
Mobile Place
Mobile Stroll
Mobile X
Mobite Elite
Quest phone
Regis Mobile
Republic Wireless
Samsung Customers
Sierra Wireless
Silver Bridge
Smart Cellular
Smart Mobile
Spectrum Mobile
Sunbelt Phone
Syntax Mobile
Tecno Mobile Skytech
Telefonika Store
Telekom Wireless
Clear Store
ThinkBig Company
Torque Mobile
Trading Enterprise
Tronic Techs
Union Mobile
Walk and Talk
Windmill Mobile
Wireless Giant
Toys R Us
E*Trade
General Motors
YouSendIt
Weather Channel
Hotels.com
Bank of America
The Body Shop
Whole Foods
Holiday Howard
Container Store
Vitamin Water
Protein Waters
50 Two-word Brand Names of famous brand
Bella vita
Red Chief
JPMorgan Chase
General motors
Procter & Gamble
General electric
Walt disney
American express
Goldman sachs
Morgan stanley
Estee lauder
Louis vuitton
Van heusen
Calvin klein
Ralph lauren
Johnson & Johnson
Samsung Galaxy
Mercedes – Benz
Hewlett Packard
Johnson controls
General mills
Colgate Palmolive
Old spice
Louis Moinet
Forever 21
John Deere
Tommy hilfiger
Polo club
New Balance
Under Armour
Ray-Ban
Kate spade
Louis Philippe
Johnson's Baby
Toyota Motors
Maruti Suzuki
American Tourister
British airways
DHL express
Fedex corporation
Marriott International
Royal Caribbean
Wild stone
Christian Dior
Balmain Paris
Winsor & newton
Asian Paints
Razer Blade
Ford Motors
Indian Airways
Read More – 600+ One Word Business Names
Drawbacks and Challenges of Choosing Automated Two Word Brand Names.
Two-word product names offer so many advantages, but they also have a bit of challenges like two-word names can be longer and complex, it's hard to find its domain availability and existing words may create trademark issues also. Two Word names have their different meanings, the meaning or intention behind the name may not exactly be clear to the customers. Sometimes it is also tricky to pronounce.
Two-word product names might not be memorable as long as single word brand names. Establishing brand image across globally or at different platform, can be more challenging with double worded brand names.
So always keep in mind these things while choosing brand naming service, you must be aware or prepared by such things and carefully consider these drawbacks and challenges before making a final decision.
Here, you have seen the lots of names, but these all are automated names, could be domain and trademark availability. If you need thecustomized brand name, Contact Unboxfame for Premium Brand Names.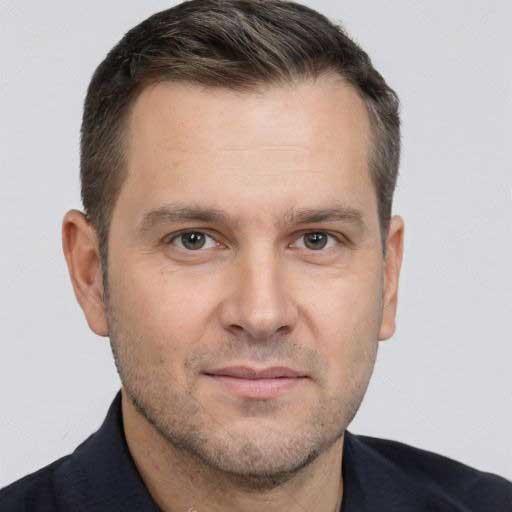 I started my career as a freelance content writer, back in 2012. With a flair for language, grammar and literature, I have constantly improved my skills. Branding has always been my favorite niche. Having written tons of content pieces, I possess enough knowledge about the branding world. My write-ups are research-backed, in-depth, and informational. A keen desire to explore things both from the consumer's and business's point of view is what sets me apart.