Starting own business can prove to be the turning point in one's life, given the right efforts have been taken in this direction. The very first thing to consider when you have thought of a good business idea is the brand name that will represent your business. It must be simple enough to be memorable but creative enough to grab your audience's attention. Choosing a strong brand name is crucial to establish your credibility in the market. It also acts as a hallmark of the values that you hold strong. It sends out the message that you pay attention to each detail, whether big or small, that plays a huge role in establishing customer loyalty. There are multiple reasons to invest in a good brand name, some of which are listed below:
7 Reasons to Invest in A Good Brand Name
1. Clarity with Regard to Your Industry
Out of the many ways to invent a business name, the foremost is that it represents your industry and hints to your customers about the things you offer. Dry Bar, FedEx, LYFT, etc. are some examples.
2. Share Your Values
The next beautiful thing about brand names is that they hold the ability to show your brand values. It helps tell your customers what you strongly believe in. These assists connect with your target audience better. Some examples include Best Buy, 24*7, Amazon, etc.
3. Appeal to Your Target Audience
A good brand name is always meaningful. It tells the customers about the existence of your brand. Nike, for example, is derived from Greek mythology and stands for the winged goddess of victory. Its logo signifies movement, power, speed, and motivation.
4. Helps Generate Revenue
If your aim is to grow your business, then you ought to pay attention to each aspect. It gets easier to sell your business when your brand name is attractive.
5. Boosts Brand Recognition
With the help of a robust Choose a Brand Name, you are able to develop a brand identity that assists your customers to recognize your brand. Brand recognition helps in the advertisement of your brand and increases your chances of creating a strong hold in the market.
6. Establishes Customer Trust.
For you to gain trust, consistency plays a huge role. Credibility helps take your business to the next level. It helps your brand gain a face in the market. Brand identity helps gain authority and be confident about your brand and competitors.
7. Confidence in Your Mission
A good brand name is your brand's biggest asset. It helps promote your mission in the most organic way. This enhances your presence and helps others recognize your brand. It's all about creating an unforgettable appeal in the minds of your audience.
Considering the benefits listed above, it makes all the sense to invest in a brand naming agency such as UnboxFame. The brand naming experts can help you create a brand name that is unique, creative, appealing and powerful. Investing in a good brand name is always worth the effort.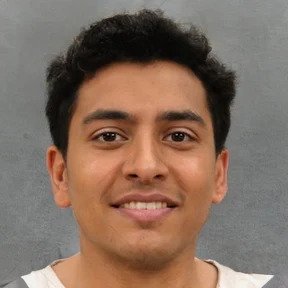 Tim Marrine is a content writer with six years of experience. He has been working with Unboxfame for the past 3 years and has helped the company grow its online presence significantly.