Zoom, the top video conferencing platform, has announced the debut of its cutting-edge AI-powered feature that gives automatic summaries of sessions, marking a significant step towards improving productivity and simplifying cooperation.
With this ground-breaking innovation, Zoom hopes to revolutionize how people and organizations engage during virtual meetings, enabling them to get crucial insights and hasten decision-making.
The new AI function analyses meeting content and produces concise, accurate summaries using advanced natural language processing (NLP) techniques and machine learning capabilities.
Zoom saves time and effort by breaking up lengthy talks into manageable summaries that participants can quickly return and recall. This eliminates the need to manually go through meeting recordings or notes.
Users of Zoom's platform may easily enable the AI summary function for their meetings because of its user-friendly UI.
Once turned on, the system uses sophisticated algorithms to analyze the text and automatically transcribe the audio.
The AI algorithms efficiently capture the core of the meeting by identifying important subjects, participants, action items, and conversation highlights.
The AI-generated summary from Zoom can help professionals operate more efficiently. Without listening to or viewing the whole tape, busy executives may rapidly catch up on missed meetings or refer to crucial information.
To better collaborate and coordinate their efforts, team members may also go back and review the summaries.
Zoom's ongoing investment in AI research and development gives the AI summaries accuracy and dependability.
The platform uses massive data sets and deep learning methods to train its algorithms, allowing them to grasp and interpret subtle subtleties in spoken language effectively.
This solid basis makes the produced summaries very interesting and pertinent to the original meeting material.
Furthermore, Zoom has made it a major priority with this new function to uphold its data security and privacy commitment.
All meeting information and transcripts are secured and encrypted by high industry standards. Users may simply manage access and permissions and completely control their data.
The launch of AI-generated summaries is consistent with Zoom's mission to improve online meeting experiences and equip users with smart tools.
Zoom helps professionals to concentrate on important conversations and take quick action, eventually resulting in improved business outcomes.
It does this by reducing the laborious effort of manually evaluating and extracting information from meetings.
The advantages of Zoom's AI summaries go beyond the commercial world. Educators can use this tool to give students brief summaries of lectures and dialogues to improve understanding and information retention.
The findings of meetings may be rapidly reviewed by researchers, allowing smooth project progression. This trait is helpful across many sectors because of its flexibility and versatility.
To significantly improve meeting experiences, Zoom wants to enhance and expand its AI capabilities continually.
The software plans to incorporate cutting-edge technologies like speech recognition and sentiment analysis to give customers more profound insights into the meeting dynamics.
To sum up, Zoom's ground-breaking AI-powered automatic meeting summaries function represents a huge advancement in online collaboration.
Zoom enables users to increase productivity, promote better collaboration, and make informed decisions by providing detailed and thorough summaries.
Zoom's dedication to innovation confirms its position as a leader in the field of virtual meetings as the world continues to rely on remote contacts.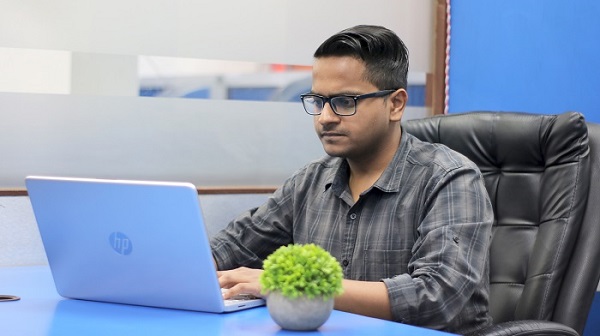 Hi! I am Kartik Rohtela. I am extremely good at one thing, which is creating high-quality, engaging content that resonates with audiences. Being in love with content writing, I have a keen eye for detail and talent. I have a proven track record of success in creating content that informs, educates, and inspires.
Whether developing a content strategy or creating engaging pieces, I bring my creativity and dedication to every project at Unboxfame. With my passion for content and commitment to delivering exceptional work, I do what it takes to keep the readers till the end.