In order to wow their clients, businesses are becoming increasingly aware that great product packaging is also necessary. The package is the first thing a customer sees when purchasing a product, whether they do so online or in a physical store, and it could have an impact on how they perceive your brand. How people perceive your brand and product as a whole will depend on this initial impression.
And numerous factors make adequate product packaging crucial for your company. Having well-packaged products can ensure that people are drawn to buy them over rival products, whether you're launching a new brand or seeking to distinguish your products from the competitors. Here are some reasons why Unboxfame thinks that good product packaging has a more significant impact on your business than the actual product:
It Safeguards Your Product
No matter what kind of transportation you use, a decent package makes sending your products considerably safer. Many firms that produce banding machines are continually seeking to increase the security of their goods. Working with a reliable company that will handle the packing procedure can help you better preserve the products your business sells.
You will stop damage before it may occur while being transported to your clients. You will receive grateful and devoted customers as payment in return for many years. Online shoppers must be confident that their purchases will reach them safely at their front door. Many businesses today employ transparent boxes, exposing the contents of the boxes, and these products may be damaged during shipping or when being unloaded from trucks by delivery services.
Businesses and customers desire packaging that offers a high level of protection and keeps the contents in place until delivery.
Packaging Is Effective For Marketing
Packaging is the ideal spot to insert marketing materials when selling goods that are not their own. Since retailers must pay for shelf space, they want to place something there that will attract customers and persuade them to make a purchase. Making an eye-catching display with distinctive features like colors, typefaces, graphics, etc., around your company's name or emblem is crucial to effective product packaging.
Even if there is only the actual product inside (which should still be packed beautifully), packages can be utilized as marketing tools since boxes are moved about. If done well enough, people might recall what was on the outside rather than its contents! Take advantage of this occurrence by choosing a location where the marketing collateral is free to use.
To Advertise On Your Packaging, Follow These Steps:
Add your name and logo
Make a memorable phrase or tagline to stand out from the competition.
Include evocative language that speaks to the desires of your target audience.
Add a QR code to provide customers with quick access to your website.
Provide exclusive offers or freebies to those who provide their email addresses.
Give them your contact details so they can remember you in the future.
It Can Help In Increasing Customer Retention
Consumers are drawn toward packaging that is appealing and attractive. If you want to retain customers, then it is important to invest in good product packaging.
When looking at a package for the first time, consumers will instantly form an opinion of what they can expect from your product based on its appearance. A well-made package shows attention to detail and the effort put into creating something unique that speaks about your business, brand, or industry. Because they are convinced that your products are of high quality, they are more likely to purchase them when they have this level of appeal. You need this kind of confidence if you hope to make lasting connections with potential buyers.
Even packaging that consumers can use in the future is possible. For instance, a lot of food items have packaging that can be used for storage after the product has been consumed. Because of its convenience, this makes it easier for people to remember your business and adds value to the package.
Good Packaging Can Establish Brand Identity
Any company's brand identity is essential. You should initially foster a decent bundling plan for your items or administrations to make a brand personality. By associating it with your logo and other branding elements on the package itself, you want to ensure that customers can easily identify what they need. In the event that somebody can get one of your bundles without realizing who makes them, then, at that point, it's basically impossible that they will recall where their buy came from once they return home by the same token!
There are only two types of interactions that people have with businesses daily, and they are: on the web or up close and personal cooperation. Since these are various approaches to carrying on with work, the significance of good bundling isn't going to disappear soon.
An All-Around Packing Strategy Makes You Stand Out
You generally need to catch everyone's eye, and it's the same while you're attempting to become famous in the business. On the off chance that your item is bundled well, individuals will take note. And that package could mean the difference between making a sale and losing one if they pay attention to how it appears on the store shelves or in their hands.
When people look at products online before purchasing, the packaging also matters. It might bring them to your website and encourage them to reevaluate your company's branding strategies. The last thing you want is for your clientele to have no idea who this company is because the packaging design was nothing exciting!
It Encourages Originality
You have a great chance to show off your creative side in the box you're sending your products in. The significance of good item bundling is to establish a long-term connection with everything from the plan, the colors utilized, and the material you decide for a particular box or mailer.
With regards to allowing imaginative plans to radiate through in great item bundling, there could be no more excellent put than on boxes and mailers since they permit organizations to flaunt their character without having any restrictions. Since "creative" can be applied to all kinds of business models, including marketing agencies, eCommerce stores, and anything else where products require shipping containers, it doesn't matter what industry you're trying to market yourself in!
There is more to packaging than just the cardboard box in which your product is transported. It keeps your things safe and keeps clients cheerful, but on the other hand, it's an extraordinary showcasing device you ought to exploit. It will bring in new customers and establish a more well-known brand identity that will set you apart from your rivals. It lets your creative team have fun and attracts more customers hooked on your product!
Unboxfame: Your Driver of Future Prospect
Beyond simply preserving a product packaging serves a broader purpose. It's a critical showcasing device that assists your business with marking, featuring the item's most prominent characteristics, and giving clients an extraordinary encounter. It's a way to push your products and business to new heights. Simply tell us what you need; our eco-friendly packaging for your business will help you contribute to sustainability.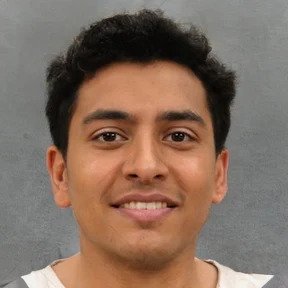 Tim Marrine is a content writer with six years of experience. He has been working with Unboxfame for the past 3 years and has helped the company grow its online presence significantly.