Your website's content holds a lot of value, especially when it has revenue avenues attached. This is the reason why protecting it is essential so nobody is able to copy or redistribute your content without your permission. This helps maintain your business and site integrity. This blog will discuss the significance of attaining registered copyright for your website's content. Let's get started:
Perks of copyrighting your website's content
Copyright refers to intellectual property protection that restricts others to copy and redistribute your content. It's a type of legal protection that is commonly applied to movies, books, and other forms of media including websites.
Registered copyright proves useful in many different situations as it offers proof of ownership and makes it easier to sue someone who tries to copy or redistribute your site's content without your permission. If your content has the risk of being stolen, it can negatively affect your finances. Moreover, duplicate content can impact a search engine's ranking. This is the reason why keeping your content original matters. In order to make your content credible, it's essential to keep your content legally protected. Displaying a copyright symbol on your website is one of the best ways to establish authenticity. An even better strategy is to register your official copyright.
If you want to get trademark service and logo copyright service. UnboxFame will help protect your business's logo.
Steps to copyright your website's content
As per US laws, your content is copyrighted as soon as you publish it. However, officially registering your copyright can make it easy for you to claim ownership of your content in case it is stolen. Below mentioned are some of the steps to follow:
Step 1: Add a copyright symbol to your site
It gets difficult for people to steal your content if there's a copyright symbol on your site. Although your registration process doesn't include this, taking this step is crucial to protect your site's content. There are many ways to add a copyright symbol to your site, some of which include taking the help of DMCA (Digital Millennium Copyright Act) or Copyright. The symbol can also be added manually in the website's footer.
Step 2: Assemble all the materials that you wish to copyright
Although your aim would be to protect the entire website, you have to register individual images, blog posts, and other media as well. All of these entities are considered distinct by the Copyright Office. Therefore, entirely copyrighting your website won't cover all these media items.
There are ways to register a cluster of content, so it's not necessary for you to file an application for individual posts and images on the site. For this purpose, it's wise to explore your website and compile a list of content that you want registered. Hard copies of all the content pieces that have to be copyrighted will have to be created before filling out any form. Next, you must also mail a copy of the file electronically to the Copyright office. Ensure to print all the copies in high quality to improve your chances of approval.
Also Visit: How to Start LLC Company in India
Step 3: Completion of the copyright registration application
The copyright registration application can be completed online or via mail. It is important to find the correct form for your content, fill it out, print it, and then mail your copies by filing a fee. When you do it online, the fee would be a bit lower, the processing time would be faster and it would be easier to track your application's status. An account will have to be created with the electronic Copyright Office in case you wish to access the online application. Generally, it will take seven months for the copyright application to be processed.
Step 4: Develop a schedule to copyright new material regularly
Post the approval of your application, you won't have to renew your registration. New content that is added to your site won't be automatically protected by your previously registered copyright. Hence, it's crucial to gather new material and submit a new registration application for the same to keep your content protected and up-to-date. To make it more economical, you can wait until you have a collection of new work to submit. This will help you prevent paying the full fee for each content that you publish online. You can create a schedule to submit your new work to make sure that nobody copies your content. You may also set reminders for the same.
Also Visit: What are the Benefits of Trademark Assignment in India?
Conclusion
Although copyrighting your website's content can be time-consuming, it offers your site many benefits. Doing so can help protect your site and income. For additional information, you can reach out to experts at UnboxFame.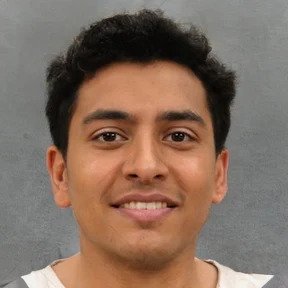 Tim Marrine is a content writer with six years of experience. He has been working with Unboxfame for the past 3 years and has helped the company grow its online presence significantly.