Setting up LLC in India can be a challenging task due to the complexities involved in the process. However, it's a step that cannot be missed if you wish to embark on your journey as an entrepreneur. It's one of the essential steps that need to be taken as a part of mandatory legal compliance. Before we move on to the steps for setting up LLC in India, let us understand what a LLC or a limited liability company is. According to Startup India, registering a company is an initial but big step for setting up a business. Read more about it here.
LLC company meaning
The meaning of LLC company is a structure of business in U.S. to protect the owners from the financial losses and debts. Known for enhanced flexibility, LLCs are not establishments in themselves. Rather, they are companies of legal framework wherein the owners have limited liability in several jurisdictions. For instance, a LLC may choose to be labeled not for profit or may even prefer to make use of corporate tax rules instead of being called a partnership firm. If the LLC is rendered insolvent in certain circumstances, the members may even bear personal liability. Read more here-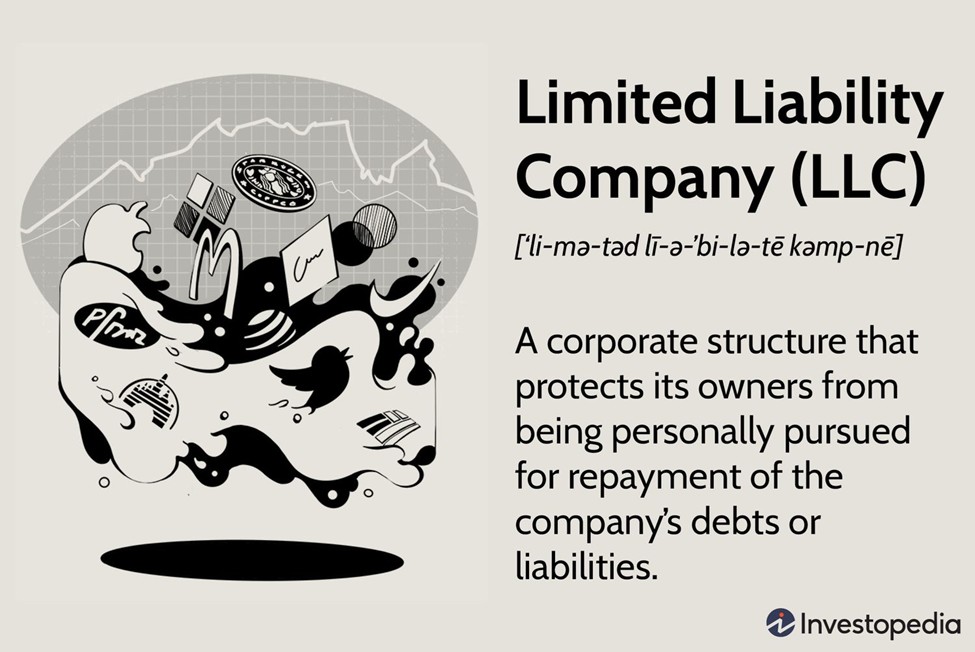 Now comes the real question- what are the benefits of registering your limited liability company in India?
Perks of LLC registration:
LLCs are one of the most prominent and preferred types of companies across the globe. LLCs are generally known as LLP firms in India. There are several advantages of LLC registration in India including enhanced credibility and authenticity. The advantages include:
Registering your company assists in building goodwill in the market. It also helps gain more customer traction.
Company registration acts as a defense against losses and threats. It also offers protection against personal obligation.
It paves a way for a good investment and bank credits.
Aids in protecting the company's assets.
Offers enhanced stability to a business
It increases a company's ability to grow
Risk is shared amongst the partners
No need for a statutory audit
Convenient and easy to form
Enhanced flexibility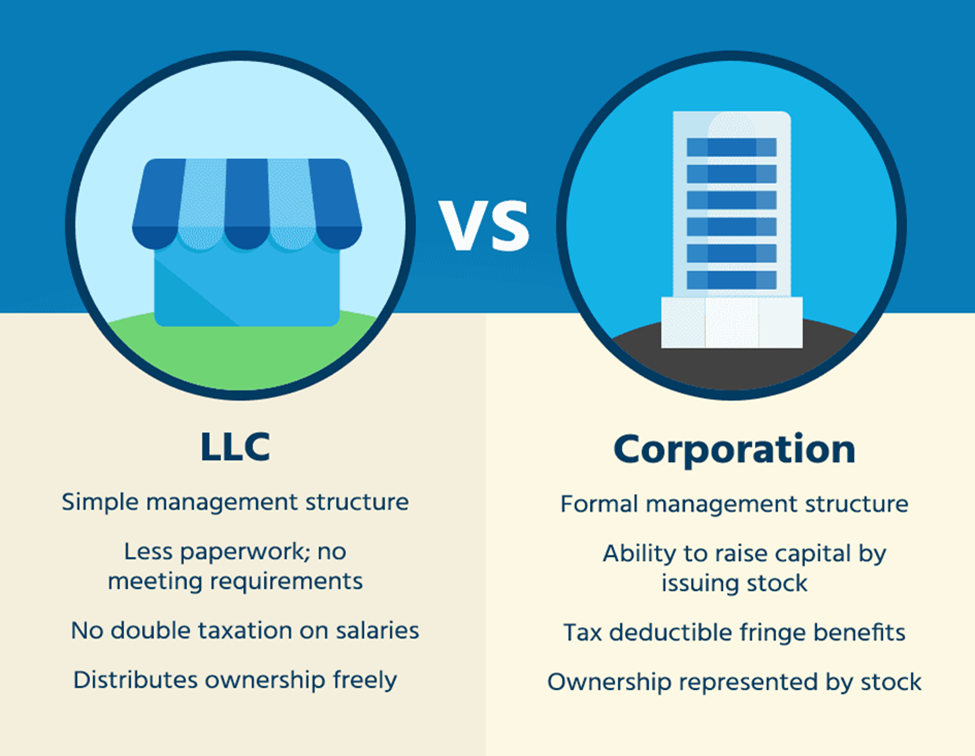 Let's ponder over the real question now-
LLC company registration in India
All LLC company registration in India is under the Limited Liability Partnership Act rules and regulations. Necessary support, if required, is taken from the Companies Act, 1956. The Ministry of Corporate Affairs (MCA) of the Government of India is responsible for all the correspondence with regard to the incorporation and formation of these companies. One may log in to http://www.llp.gov.in/ to initiate the same. The following are the mandatory steps for LLC company registration in India:
It is important to have at least two partners on board with either or both of them having DSC or DPIN. Submission of form-7 is crucial for obtaining these identification numbers.
The company must be named uniquely and in line with the MCA guidelines. The name must be sent for approval from the Ministry of Corporate Affairs via form-1.
Once the name has been registered, the relevant info pertaining to the firm, governing LLP agreement, its partners, and office must be filed via forms 2,3, and The Certificate of LLP Incorporation is granted to all the partners post verification of all the submitted documents.
That was the brief, let's dive deep into the company setup process:
Set Up a LLC in India:
Following are the steps to start a company in India: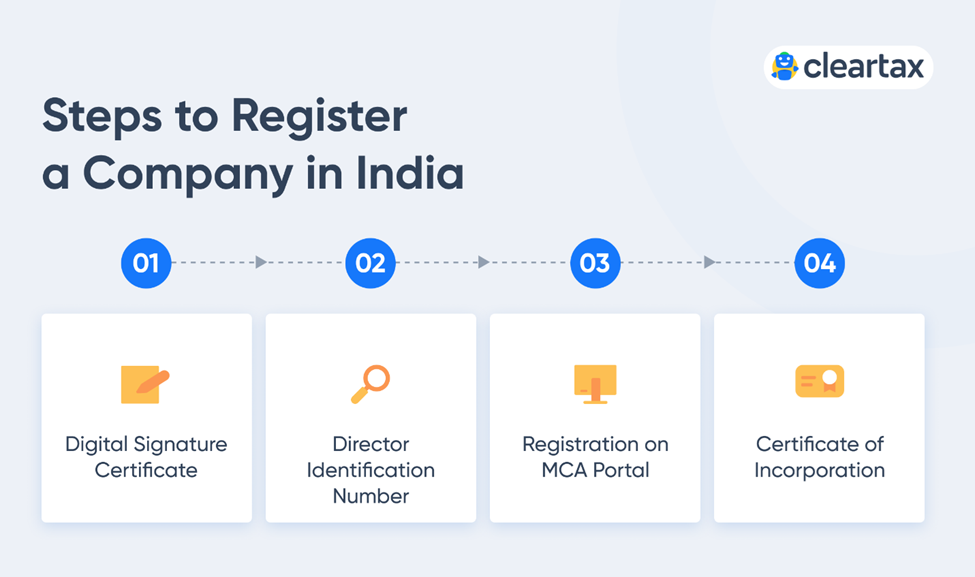 8 Ways for setup LLC in India: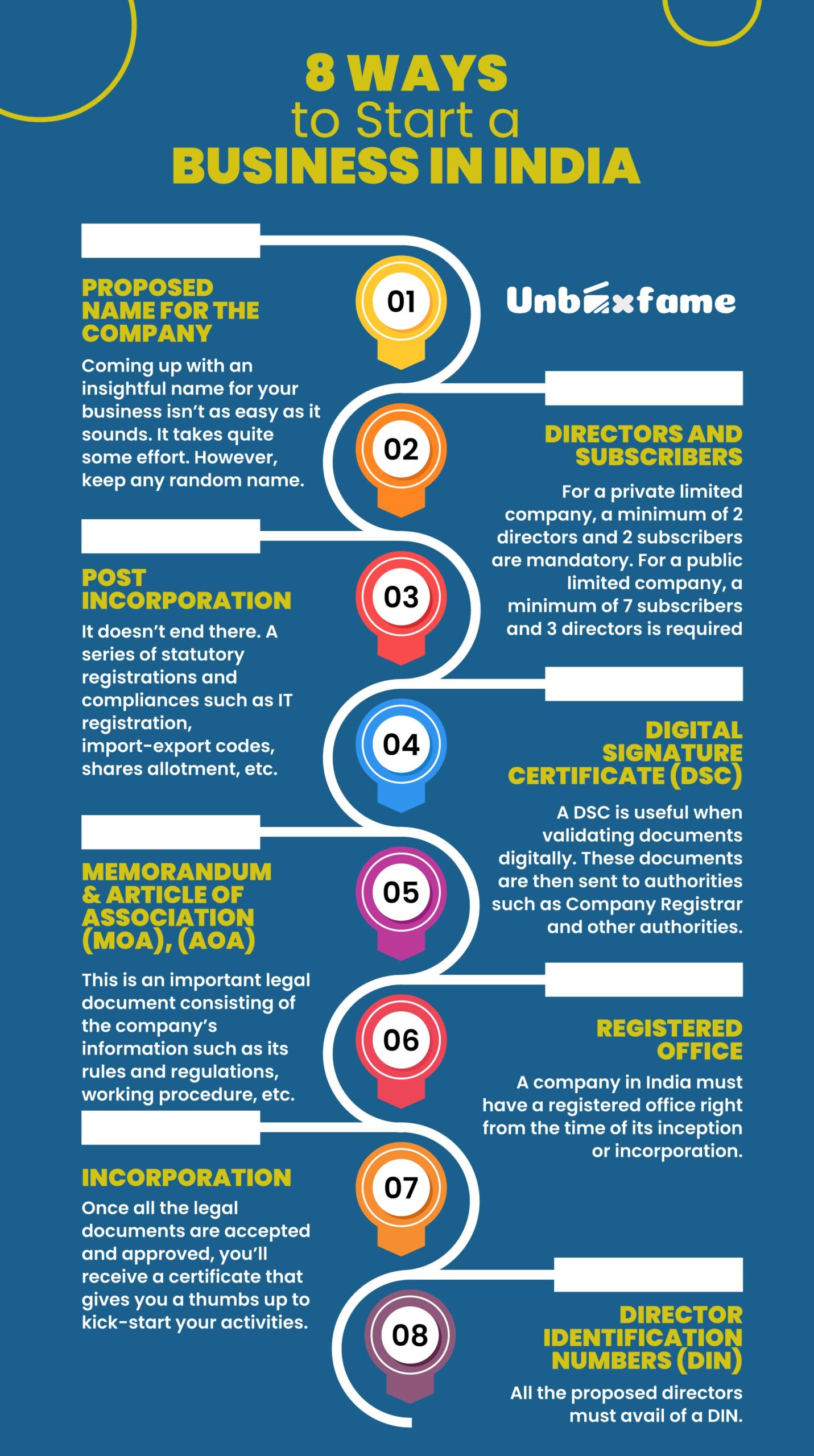 1. Proposed Name for The Company
Coming up with an insightful name for your business isn't as easy as it sounds. It takes quite some effort. However, keeping any random name, just for the sake of it, does more harm than good. For an applicant to hold an available name, the following documentation is required:
Promoters' details (minimum 2)
Directors' details (minimum 2)
Proposed names in the order of preference (up to 6)
Company's objective
Important things to consider while naming the company:
To prevent any complications, keep these things in mind when naming your company:
Pick a memorable, effective, insightful, and brand name for your business. It must be reflective of what your business idea is. Steer clear of any hard-to-pronounce or tough words.
Your chosen name must fit well into your business category. If you deal in cars but your brand name is suggestive of food, for instance, it makes no sense.
Choosing a brand name that's exactly similar to another brand name or tweaking another brand's name to Create your brand name is not the way to go.
It's also crucial to ensure that the domain name is available for your chosen brand name. If it's already in use by someone else, it doesn't serve much value.
When it comes to domain names, the extension also matters. In India, .com or .in are the most preferred extensions. However, if you plan to go global, the extension will have to be based on the target country.
If you wish to ensure all of the above-mentioned things, one way to do it is by hiring UnboxFame. Our expert services will make your Brand naming hassle-free. We give an artistic touch to your brand name so it stays relevant and ahead of competition.
Company naming guidelines:
As per Companies Incorporation Rules 2014 and Companies Act 2013,
Any company dealing with financial activities must have a name associated with financial characteristics.
Certain names need approval from the Central Government that is inclusive of Prime minister, Union, Scheme, Statutory, Small Scale, National, and Federal.
The names of the companies founded as 'Nidhi' can have 'Nidhi Limited' at the end.
The company name must be in tandem with the company's principal object.
If the Business name has words such as venture capital, insurance, and mutual fund, it must obtain regulatory compliance from bodies such as RBI, SEBI, and IRDA.
A brand name can only be changed after three years.
2. Directors and Subscribers
For a private limited company, a minimum of 2 directors and 2 subscribers are mandatory. For a public limited company, a minimum of 7 subscribers and 3 directors is required.
3. Director Identification Numbers (DIN)
All the proposed directors must avail of a DIN.
4. Digital Signature Certificate (DSC)
A DSC is useful when validating documents digitally. These documents are then sent to authorities such as Company Registrar and other authorities.
5. Memorandum & Article of Association (MOA), (AOA)
This is an important legal document consisting of the company's information such as its rules and regulations, working procedure, etc.
6. Registered Office
A company in India must have a registered office right from the time of its inception or incorporation. This office must be physically available for any notice or document communication.
7. Incorporation
Once all the legal documents are accepted and approved, you'll receive a certificate that gives you a thumbs up to kick-start your activities. If it's a public company, a Company Start-up Certificate from ROC is required too.
Also Visit: Can You Use Copyrighted Music For Your Business
8. Post Incorporation
It doesn't end there. A series of statutory registrations and compliances such as IT registration, import-export codes, shares allotment, central excise registration, sales tax registration, service tax registration, etc. are required, post the incorporation of a company.
Cost of company registration in India:
The cost of registering a company in India depends on several factors such as stamp duty, authorized capital, professional fees and the number of directors or members. It may vary from 6,000 Rs. to 30,000 Rs.
Conclusion:
India is an ideal destination with abundant opportunities. This has attracted many MNCs across the globe that desire to set up their base in India. No matter where you are from, you can register your company in India by following the steps mentioned above.
Now that you know how to set up a business in India, give wings to your ideas with our brand naming and logo designing agency.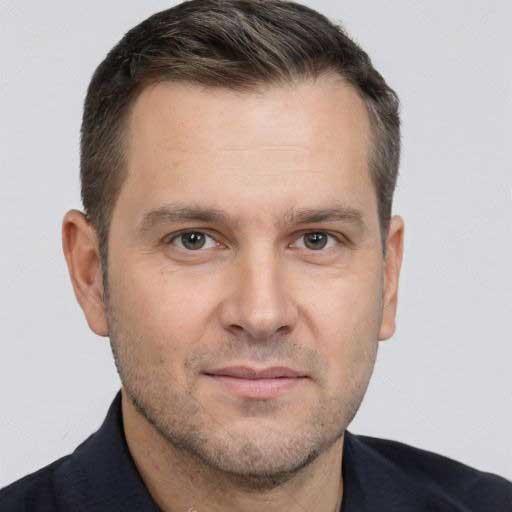 I started my career as a freelance content writer, back in 2012. With a flair for language, grammar and literature, I have constantly improved my skills. Branding has always been my favorite niche. Having written tons of content pieces, I possess enough knowledge about the branding world. My write-ups are research-backed, in-depth, and informational. A keen desire to explore things both from the consumer's and business's point of view is what sets me apart.