What is the importance of 6 character brand names for businesses? The 6 letter brand names are crucial aspects to thrive in any business. They are short and easy to remember as well as catchy. The best marketing choice you can make is by giving your brand or company a 6 letter brand name ideas.
The first thing individuals get to identify your business is by the uniqueness of its name. A catchy business name or company name will be perceived as unique and original, therefore, making your business differentiable from all your competitors within the industry.
But we all know that it's not easy to find the name that effortlessly aligns with your brand's mission, vision, and morals. Rather, your business name should be exclusive, catchy, short, adaptable, and notable.
That's why to help you spark creativity and come up with an excellent name for your business, Unboxfame has developed an AI business name generator from which you can easily create catchy and memorable 6 letter business name ideas. Our Unboxfame AI business name generator will help you come up with a captivating 6-character brand name ideas or product names ideas that will help your company stand out risk-free and quickly.
Here are 50+ Examples of 6 Character Unique Brand Name Ideas Generated From Unboxfame AI Business Name Generator
Heleca
Ziazio
Wimara
Ivyfox
Riptek
Karook
Hoozen
Rodazo
Sadaca
Lapago
Fixfic
Muhari
Coupzo
Casmeo
Genegi
Peneto
Laluya
Vilely
Jourco
Aveevo
Tiaggo
Bigsur
Vitroa
Desria
Lokano
Finuna
Cuppah
Pikami
Viteno
Finuxa
Pileno
Xuzzer
Kavolt
Opurus
Redoak
Omenca
Plymar
Jobtwa
Misomo
Alitox
Advato
Alioso
Cynnis
Pemega
Tiveno
Divify
Bitsci
Heresa
Zaprio
Pranik
Here are Some Unique 6 Character Creative Business Name Ideas for Accountant Business
1. Inkolt – Inkolt is a very unique and catchy brand name which signifies the Accountant business very well. It is a 6 character business name which is very easy to pronounce and memorable.
2. Coglim – Coglim is a captivating 6 character brand name that will differentiate you from your competitors. It is very unique, catchy, and versatile brand name.
3. Paptyd – Paptyd is a very unique and creative six character name for your accountant business that will differentiate your business in a crowded place.
Some Examples of 6 Letter Domain Name Ideas for Finance Business-
1. Celnit – Cellnite is a creative and unique six character brand name for a finance business that combine the words "cell" and "nite". The name has a mysterious and imaginative feel to it, which can attract attention and curiosity from customers.
2. Canlum – Canlum is an intriguing and innovative brand name ideas for a finance brand. The name has a contemporary feel to it, making it stand out in the market.
3. Penzlo – Penzlo is a captivating, short, and easy to remember six character brand name having a contemporary touch to it, which make it appealing to a wide range of customers
Few Examples of 6 Character Catchy Name Ideas for Cosmetics Business-
1. Celetz – Celetz word originates from "celestia" which means heavenly. This brand name alludes to the celestial realm, representing the brand's aspiration to create cosmetics that makes individual feel heavenly and confident.
2. Envylz – Elysiva is a beautiful and enchanting brand name which is inspired by the word "elysian" which symbolises the characteristic of heaven or paradise. This brand name embodies a realm of beauty, grace, and ethereal elegance in cosmetic business.
3. Nayrit – Nayrit is a unique and modern-sounding name which offers a fresh canvas for brand interpretation.
Few Examples of 6 Character Catchy Name Ideas for Car Business-
1. Nexonn – Nexonn is a very captivating and unique car business name inspired from two different words, "next" and "onn".
2. Specto – Specto combines "spectacle" and "auto," evoking a sense of awe-inspiring automotive innovation and performance. It suggests a visionary approach to driving.
3. Astrah – Astrah is a fusion of "astral" and "automotive," symbolizing a journey that transcends earthly limits. The name conveys a sense of cosmic exploration and advanced technology.
Important Facts to Recall While Crafting a Name for Your Brand
1. Simplicity is Vital
One of the aids of 6-letter brand names is their simplicity. They have a glittering and concise appeal that can reverberate with consumers.
2. Outstanding and Inspiring
Unboxfame Brand Name Generator crafts unique, memorable and catchy brand names for several types of businesses, so you can use it to make your brand more distinguishable. Look for names with an exclusive ring, like Amazon, Google, and Toyota etc.
3. Communicative and Evocative
A business name that endures meaning or induces optimistic emotions can make a profounder relation with consumers. Think about names like penzlo, celetz, and canlum. These names encourage positive implications and can provision with your brand values or offerings.
4. Brand Able and Compliant
When choosing a 6-letter name, it's necessary to consider its brand ability and elasticity. Go for names that have the potential to be elongated into an extensive brand distinctiveness.
5. Check for Availability
Once you have listed the impending 6-letter business names through our AI business name generator, do not forget to check their domain and trademark availability. Conduct a thorough research to sustain that the name is not already trademarked or taken by substitute business. You can use online domain name search tools to check the available 6 letter domain name ideas that can associated with your business.
FAQ's
1. How can I buy 6 letter business names for my Brand?
To create a 6 letter business name, you can be descriptive, or you can compound a word by mix matching it. Create a unique word which will represent your brand's identity.
2. How can I come up with good six-letter clothing brand name ideas?
Use acronyms.
Create mash-ups.
Get inspiration from mythology and literature.
Use foreign words.
3. What are the best ways to find a six-letter name for your startup?
Best way to find a six letter domain name for your business is to hire a brand naming agency like Unboxfame or you can take unique business name ideas from Unboxfame AI business name generator.
4. How do you come up with a six-letter Business name that people will remember?
Our team of creative thinkers and brand naming experts use their creativity to craft a perfect 6 letter business name that can meet up your expectations and distinguish your brand from your competitors.
5. Can you use a six-character brand name in your company name?
Yes, you can use a 6 character brand name for your company because it is short, catchy, and memorable.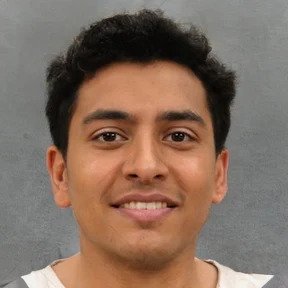 Tim Marrine is a content writer with six years of experience. He has been working with Unboxfame for the past 3 years and has helped the company grow its online presence significantly.