We know that AI text-to-speech (TTS) generator tools offer significant value in various applications and industries.
These tools leverage artificial intelligence and natural language processing to convert written text into spoken words, providing a range of benefits.
The value of AI text-to-speech generator tools lies in their ability to enhance accessibility, provide multilingual support, enable personalization, improve user interfaces, facilitate content creation and automation, deliver a natural speech, assist in assistive applications, and automate voice-based services.
These tools empower businesses, content creators, and individuals to communicate effectively, reach broader audiences, and enhance the overall user experience.
Let's Learn About 10 AI Tools That Generate Text-to-Speech:
1. Audyo
Introducing audyo, the revolutionary tool that transforms the way you create text-to-speech (TTS) audio.
With Audyo, generating high-quality audio becomes as simple and engaging as writing a document.
It offers a unique feature that takes customization to a whole new level.
You have the power to switch between multiple speakers, lending distinct voices to your audio creations.
Whether you need a professional tone, a friendly voice, or something in between, Audyo's diverse speaker options have got you covered.
2. Resemble AI
Introducing RESEMBLE AI, the ultimate text-to-speech voice tool that revolutionizes the way you create voiceovers.
With its advanced AI generator, RESEMBLE AI empowers users to produce human-like voices in mere seconds.
You can infuse your audio with various emotions, allowing your message to resonate with your audience on a deeper level.
It also allows you to convert the generated voice into any language without the need for additional data.
You can easily reach a global audience by providing voiceovers in multiple languages, enhancing accessibility and user engagement.
3. Fake you
Fake You is an innovative text-to-speech platform that enables users to create realistic, AI-based "deepfake" voices, featuring a wide array of famous personalities and characters.
With access to various well-known voices and the option to utilize open-source voice models, fake you offers incredible versatility for imitation.
While the platform includes a voice cloning feature, caution is advised due to potential security risks associated with AI voice cloning.
The platform is free to use, with voices generated and shared by the community.
While registering an account facilitates faster TTS generation, there is a 12-second limit per voiceover, although users can generate multiple 12-second clips and combine them seamlessly.
4. Fliki
Fliki is a groundbreaking AI-powered platform that transforms text into captivating videos effortlessly.
By simply inputting a blog article URL or pasting text, Fliki dynamically summarizes the content, selects suitable visuals, and generates a video complete with a human-like voiceover in your desired language and voice.
With an extensive collection of 850 lifelike text-to-speech voices available in 75 languages, fliki ensures a wide range of options.
Also Read: 10 Best AI Tools to Automate Your Entire Business
5. Coqui
Coqui is a powerful AI text-to-speech tool designed for fast and professional-quality voiceover creation.
It provides a range of pre-made voices and allows you to clone a voice to match your and other voice aspects, enabling you to bring your scripts to life effortlessly.
Although it's not free, you can enjoy 30 minute trial period to experience the tool's capabilities firsthand.
6. Uberduck
Introducing Uberduck, the ultimate AI voice tool that opens up a world of possibilities for voice synthesis.
With thousands of voices at your disposal, including celebrity voices and beloved characters like Mickey Mouse, uber duck allows you to bring your text to life like never before.
The tool is free to use, requiring registration for an account.
Simply log in with Discord, choose a voice type and name, enter your text or script, and listen to or download the generated audio as an MP3.
Moreover, you can even upload your own reference audio to modify and personalize your existing recorded voice.
7. Synthesys
synthesys is an AI-powered platform that enables the seamless creation of captivating text-to-voiceovers and videos for commercial purposes.
With its cloud-based application, users can effortlessly generate dynamic and compelling digital content from any location.
Notably, synthesys incorporates advanced lip-synching AI technology. Empowering users to craft visually engaging presentations through virtual spokespersons.
Furthermore, the platform offers extensive customization and editing options, along with high-resolution output, making it ideal for a wide range of applications, including educational videos, social media content, and product descriptions.
8. Play.ht
Play. ht is an AI-powered text-to-speech tool that excels in delivering exceptional voice files in MP3 and WAV formats.
Notably, it has introduced an innovative voice cloning feature, allowing users to record their own voices and generate text-to-speech output with a personalized touch.
Play. ht also provides a free trial plan, enabling users to experience the creation of AI voiceovers from text without any cost.
With its advanced capabilities and high-quality results, play. ht is an elegant solution for individuals seeking top-notch voice generation.
9. Deepbrain AI
Deepbrain AI presents a cutting-edge solution for generating lifelike videos solely from text input.
With its text-to-speech capabilities supporting over 80 languages, users can effortlessly create videos while seamlessly converting PowerPoint presentations to MP4 format.
Notably, deepbrain AI offers innovative features like AI humans and AI kiosks, which utilize natural language processing to interact with customers, effectively serving as virtual employees.
These versatile solutions find relevance across diverse industries, including finance, education, media, and retail, empowering businesses with engaging and interactive content creation.
10. iMyFone VoxBox
iMyFone VoxBox is a state-of-the-art AI voice generator and voice cloning tool that takes your audio production to new heights.
With support for over 46 languages and an extensive library of over 32000 AI voices, vox box empowers you to effortlessly create lifelike voiceovers for your content, eliminating the requirements for costly recording equipment or professional voiceover artists.
Moreover, vox box offers remarkable voice cloning capabilities, enabling you to craft dynamic and distinctive human voices.
The tool also provides supplementary features for audio editing, video conversion, real-time recording, and text extraction, making it a comprehensive solution for all your audio needs.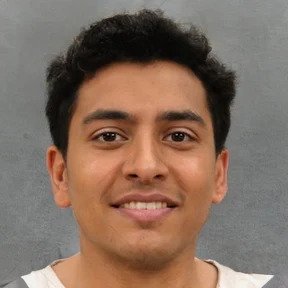 Tim Marrine is a content writer with six years of experience. He has been working with Unboxfame for the past 3 years and has helped the company grow its online presence significantly.