Nowadays, we all know how AI can play a significant role in automating your entire business.
It can help businesses make better decisions by analyzing large amounts of data and providing insights and recommendations.
Anurag Sanghai, the principal solution architect at Intellects Technologies says "AI has the potential to significantly boost the economy by improving productivity, reducing costs, and creating opportunities for innovation and growth".
Hence it will be safe to say that AI does play a vital role in enhancing business strategies and it is becoming increasingly important in our day-to-day life.
Now let's gain some knowledge by learning about 10 AI tools that can help to automate your entire business.
1. Generate a Business Name:- Unboxfame.com
A business name is very important to define your business and to create an identity among competitors.
A good business name can help to impress the investors.
Unboxfame.com is a creativity-driven brand naming agency that's rooted in innovation, authenticity, and uniqueness. They build the brand names and logos from scratch and elevate them to a level that compels the audience to relook.
2. Generate a Website: – 10web.io
"10web.io" is an AI website builder which builds or recreates any website in minutes with the power of AI.
Growing your digital presence is faster and easier than ever before with 10Web AI website builder.
AI website generator is for anyone looking to create a website for their business, whether it's a small startup or a large enterprise.
To create a website all you have to do is answer a short questionnaire and the generative AI tool will create tailored content and images based on your answers.
3. Summarize Team Meetings: – Loopinhq.com
"loopinhq.com" is an AI meeting assistant for customer-facing teams.
Loopin removes the hassle of meetings.
It has concise meeting summaries, automated recaps, and conversational assistants.
Loopin uses state-of-the-art AI technology to transcribe meeting recordings and generate meeting minutes.
Loopin AI technology connects related meetings together to resurface important meetings and related notes, serendipitously.
Switch context within seconds and prepare for upcoming meetings with ease.
4. Generate Business Logo:-  Stockimg.ai
"stockimg.ai" is an AI image-generating tool designed to make it easy to generate AI logos, book covers, posters, and more.
The tool offers a wide range of categories including stock images, book covers, posters, wallpapers, logos, illustrations, icons, and web and mobile AI.
It uses cutting-edge AI technology to generate stunning, high-quality images, and custom assets for your brand.
You just need to type out the description of the image you want and everything else will be automatically done.
5. Create Product Image: – Flair.ai
"Flair.ai" is a designing tool powered by artificial intelligence "AI" that generates high-end product photography in minutes.
Flair is easy to use, high quality, fast and affordable.
You just need to drag and drop your branding assets in the flexible canvas.
Then visually describe the scene surrounding your product.
Then just Edit, export, and share.
Flair AI will automatically fill the blank spaces.
6. Text to Video: – Elai.io
"Elai.io" is a cutting-edge new SaaS platform that lets you make artificial intelligence (AI) videos with a presenter from scratch just using text.
It is a Smart text-based video editor.
You just have to Generate and modify the script directly within Elai Builder.
Then transform it into video slides within seconds.
Your video content is then securely stored in the cloud, with access only granted to you.
"decktopus.com" is an AI presentation maker that will create amazing presentations in seconds.
Now no need to spend hours browsing stock photo websites, desktops will find them for you.
It will do the talking with tailored slide notes for your topic and audience.
It will also give you more items to enrich your presentation.
8. Automate Workflow: – Bardeen.ai
Bardeen is an AI automation platform to replace your repetitive task.
Bardeen is introducing breakthrough AI to automate manual workflow, save your time and empower creativity.
Let AI build automation for you.
Simply type in your desired workflow, and watch magic box generate the entire automation from scratch.
You can easily review and customize any workflow they have built.
9. AI Business Assistant: – Meetcody.ai
Cody is an intelligent AI employee like chatgpt- with added benefits of being able to train it on your business, your team, your processes, and your clients with your own knowledge base.
Cody can assist your business in various tasks such as answering questions, completing tasks, onboarding new hires, etc.
Use Cody as an employee to support your team, answer questions, help with creative work, troubleshoot issues, and brainstorm ideas.
Octane-AI is the most powerful quiz platform for Shopify.
Octane-AI can automatically recommend the product each customer is most likely to purchase based on customer quiz data.
Quiz AI: help customers find the right product, learn about your brand, and convert to a happy purchase.
Feature a quiz on your website that asks questions and leverages AI to recommend products and provide personalized education.
Conclusion
Henceforth, we got to a supposition that with the ability to analyze large amounts of data and automate tasks, AI can help businesses improve efficiency, reduce costs, and make better decisions.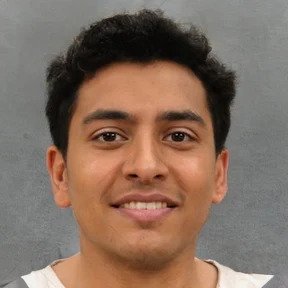 Tim Marrine is a content writer with six years of experience. He has been working with Unboxfame for the past 3 years and has helped the company grow its online presence significantly.