Copyright refers to a set of rights or rules, created to protect your work from being used by somebody else, without your permission. If your work is copyrighted, you can claim damages in court. Copyrights are usually valid for a period of 60 years. However, in the case of original literary, musical, dramatic, or artistic works, the 60-year period starts after the creator has died. Published as well as unpublished work can be sent for logo copyright registration. Copyright registration isn't mandatory for establishing exclusive rights over creative work. However, it does offer legal protection to the copyright owner that surpasses the time and expenses involved, in order to obtain it.
Categories of Copyright
Literary works other than computer programs
Cinematography films
Musical works
Computer programs, tables, & compilations
Artistic works
Sound recording
3 Advantages of Copyright Registration
1. Exclusive power to imply copyrights by filing a copyright infringement lawsuit
Your copyright registration certificate acts as evidence of the originality and ownership of your work. The document is important and works really well against someone who tries to copy your work. It also protects your work from unauthorized usage. In the absence of copyright registration, you would have to work extra hard in order to collect all the proofs before claiming your work. In fact, copyright registration is required in order to file a copyright infringement lawsuit. Copyright violation litigation gets tough when the owner is unable to carry on the copyright violation litigation since both parties can claim their exclusive rights over the work. you can get content copyright services with our legal experts.
2. Informs the public about the ownership
Copyright disputes often lead to ownership clashes. Someone who tries to copy your content might not always claim to be the original creator of the content. Still, you would require copyright registration in order to claim any copyright breaches. Copyright registration plays a huge role in publically recording copyright ownership. Having a public record works in your favour as it demonstrates your claim to creative work that goes a long way in offering original ownership if the same is compromised in the future. It also proves useful and cautions the infringer if he/she tries to use your work/content without seeking prior permission from you.
Also Visit: Can You Use Copyrighted Music For Your Business
3. Legal proof of possession and ownership
The most crucial aspect of copyright registration is that it notifies the public that the work you created belongs to you and no other individual. It also offers legal legitimacy which is crucial from a legal standpoint. By eliminating the possibility of infringement, it sends out the message clear that nobody else can use your copyrighted work. In addition to this, it supports you and acts as extensive proof of ownership.
Other Crucial Copyright Benefits
A registered copyright is important in order to register an intellectual property right with the Customs Office that helps prevent the import of unlawful work.
Copyright owners can easily license, sell, transmit, rework or pass on the rights of the work to other people when they have copyright ownership.
Most importantly, The Copyright Act establishes a special jurisdiction for filing a suit for infringement against an infringer at the location of the copyright owner: https://copyright.gov.in/.
Takeaway
Having your copyright done can be a cakewalk, with the help of UnboxFame. We take care of all the intricacies involved in the registration process. With the help of our genuine guidance, you can get your original work copyrighted in no time. Speak with our experts today.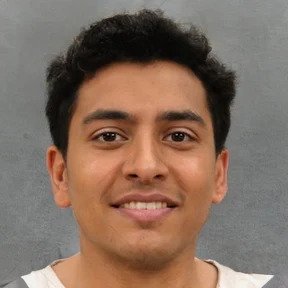 Tim Marrine is a content writer with six years of experience. He has been working with Unboxfame for the past 3 years and has helped the company grow its online presence significantly.