The idea of brand refresh might seem like a challenging task. In fact, you might feel that a brand refresh isn't required at all. If you are unsure about your branding efforts, it's time to consider a few things. You must begin by asking yourself, what is the fundamental undertaking of your business? What sets the foundation of your brand? Also, think about tangible financial results. There are many brands that took the rebranding route to establish themselves as a strong brand. Let's understand what brand refresh is.
What is the Brand Refresh?
A brand refresh is the sharpened version of your company's visuals and messaging. It is a reflection of how your company is growing and evolving. In a way, it tells the customers about how you want to be perceived. Also, a brand refresh is all about how you wish to establish yourself.
Why Is Brand Refresh Crucial?
In today's competitive world, branding plays a crucial role. Therefore, it is important to be on your toes and beat the competitors in every possible way. Your branding efforts play a huge role here. This is the reason why many prominent brands such as Google changed their names( Backrub to Google) when they felt that their brand name is not reflective of their brand values. Brand names and logos begin to look outdated if proper steps are not taken. If your brand fails to update itself with the latest trends, it can lead to undermined client trust and credibility. Your brand is expected to keep pace with the evolving times in order to stay relevant.
Your customers must be able to feel your brand. The message you wish to convey must be crystal clear. Your branding efforts must be aimed at retaining existing customers and attracting new ones.
Also Visit: Choose a Brand Name for Your T-Shirt Company
What Are The Benefits Of a Brand Refresh?
It keeps you aligned with the changing customers and their ever-changing tastes and values.
It gives you a competitive edge so you don't lag behind in the market.
It reflects your brand values and gives the idea that you actually take your customers seriously.
It really improves your position in the market as a brand.
Convinced that a brand refresh is important right? We've created a checklist for you so you do it the right way.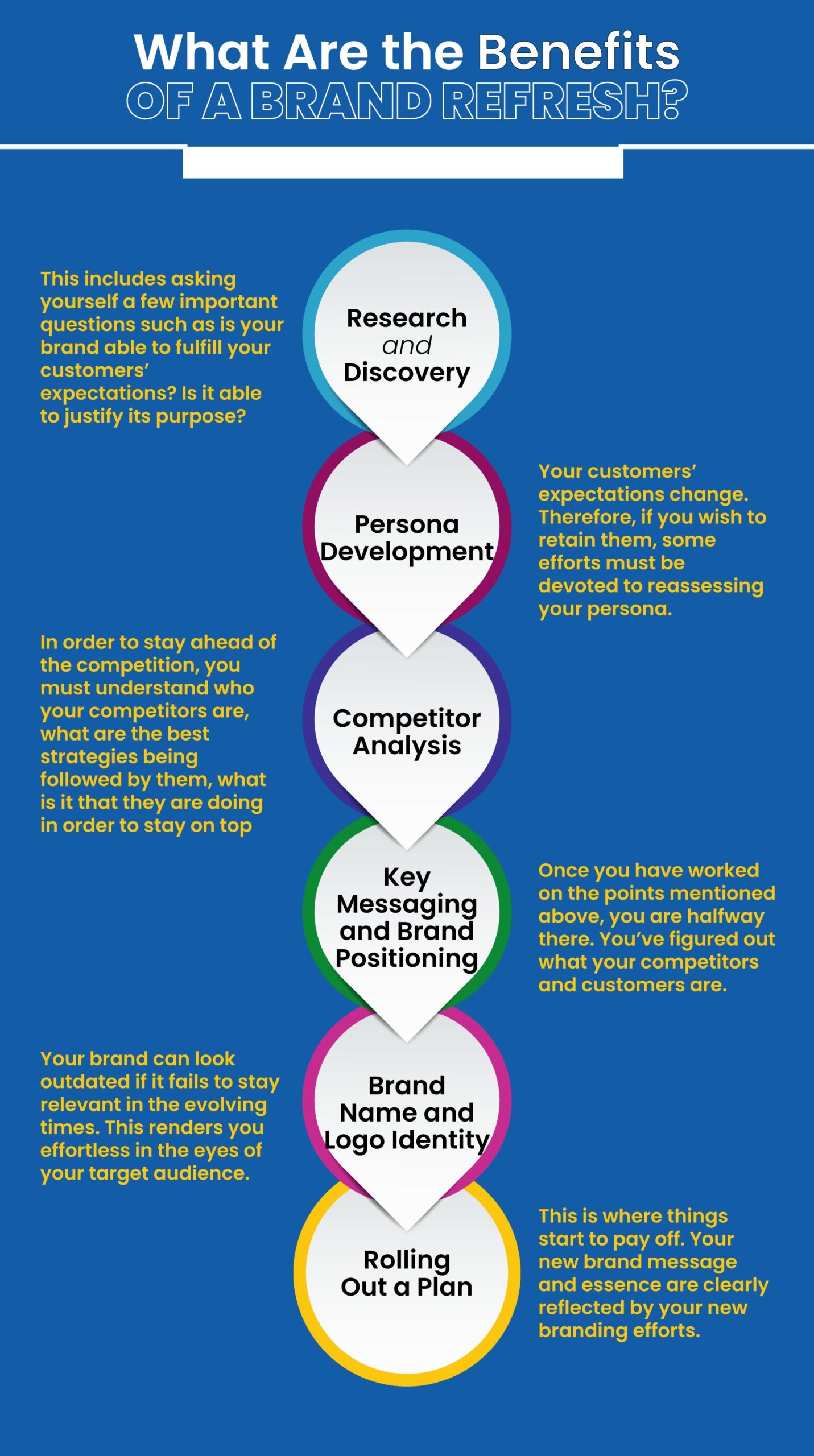 1. Research and Discovery:
This includes asking yourself a few important questions such as is your brand able to fulfill your customers' expectations? Is it able to justify its purpose? What are your brand's KPIs for success etc.? By asking yourself these questions, you will have a fair idea of the research that you need to conduct in order to re-establish your brand in a stronger and better way.
2. Persona Development:
Your customers' expectations change. Therefore, if you wish to retain them, some efforts must be devoted to reassessing your persona. Start by asking yourself what the priorities and tastes of your clients are. Is your target audience the same as the previous year? What are the opportunities to create a new client base? Accordingly, realign your brand persona.
Also Visit: How to Create a Successful Brand Name for Your Business
3. Competitor Analysis:
In order to stay ahead of the competition, you must understand who your competitors are, what are the best strategies being followed by them, what is it that they are doing in order to stay on top, and what type of image they are trying to create. When you understand your competitors well, you can work on the development of strategies that can work in your favor.
4. Key Messaging and Brand Positioning:
Once you have worked on the points mentioned above, you are halfway there. You've figured out what your competitors and customers are. Next, you need to decide your positioning and key messages. When doing so, ensure that you are able to connect with your new customers, communicate your brand essence and position yourself strongly in the market.
5. Brand Name and Logo Identity:
Your brand can look outdated if it fails to stay relevant with the evolving times. This renders you effortless in the eyes of your target audience. However, if your message is crafted beautifully, it enhances your appeal and your brand value, which is exactly what you require right? A good brand name and logo design are just what you need to capture your audience's attention and rule their minds. UnboxFame can help in this direction. We conduct thorough research to put you on top.
6. Rolling Out a Plan:
This is where things start to pay off. Your new brand message and essence are clearly reflected by your new branding efforts. This works well in appealing to your clients and enticing new ones. This also means more growth, profitability, and leads. Chart out your plan well and have a monitoring system in place. A brand refresh is a responsibility that cant be conducted without any thought process or plan in place.
What are Some Successful Brand Refresh Examples
Starbucks Coffee, simplified its logo in 2011 in order to be more recognizable and better express it's brand messaging to its potential customers. Cloud solutions expert Rackspace conducted a brand refresh in 2019 to reflect how it has grown as a company over the years. From changing its tagline from 'fanatical support' to 'fanatical experience' to expanding its customer service, the brand did it all. It also changed its visuals and typography to reflect what the company does. Then there's Facebook which changed its name to Meta not very long ago.
Get Help With Your Brand Refresh
If you still feel that refreshing your brand is a daunting task, you are not alone. There are many considerations to make and decisions to take. That's where UnboxFame can help. We are brand naming specialists and can help you raise your bar. Be it brand naming, logo creation, website revamp, or digital marketing, we do it all. Get in touch today to understand from our experts what it takes to create a brand that speaks for itself and touches the audience's hearts and minds. We work from scratch to ensure your brand stays relevant in today's world.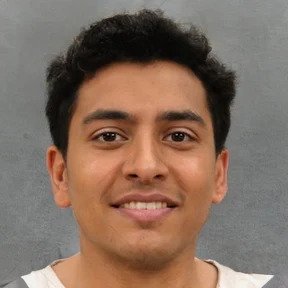 Tim Marrine is a content writer with six years of experience. He has been working with Unboxfame for the past 3 years and has helped the company grow its online presence significantly.