Congrats on your new business idea! Now that you have drafted your business plan and have your target audience in mind, the next step that requires careful consideration is deciding on a business name. Your brand name is often the first impression of your brand. This makes it crucial to choose a brand name that is authentic, distinctive, enduring, and memorable.
A good brand name not only attracts the target audience but also stays relevant as the company evolves. It helps build a strong brand reputation. Your brand name frames the perception people have toward your brand. For every remarkable brand name such as Netflix, Facebook, or Google, it took quite some effort and brainstorming to choose titles that became their identity.
As a business owner, you want a business name that grabs your audience's attention and stays in their memory. Read more about the significance of brand name here:
Naming a business or product is never easy, there are so many things to be considered. And it doesn't always come easily.
15 ways to Come Up with a Business Name
A great business name must convey your emotions and ideas well. It must resonate with your target audience. There are many reputed Brand Naming Agency such as UnboxFame that can help you come up with a unique, trendy, and relevant brand name. However, if you wish to give it a try yourself, here are some tips that shall help:
1. Utilize Abbreviations:
One of the most popular ways of business naming is to use a set of initials. This strategy is used by many prestigious companies such as BBC (British Broadcasting Corporation), BHEL (Bharat Heavy Electricals Limited), BSNL (Bharat Sanchar Nigam Limited), Dabur (Daktar Burman), DLF (Delhi Land and Finance), UPS (United Parcel Service), etc. It Create your brand name easy and memorable.
2. Go Creative and Mix & Match
This is one of the best ways to create amazing brand names. Think about a few words that convey some meaning that is relevant to your business. Now, consider how they can be joined together. Evernote, Zerodha, and Netflix are some examples. Framing your brand name this way can be challenging but definitely worth it.
3. Seek Inspiration from Literature and Mythology
Some of the most reputed brands drew inspiration from mythology to come up with their unique brand names. Lakme, for instance, is the French name for the goddess 'Laxmi', Siyaram clothing brand is derived from the names of Lord Ram and goddess Sita. While it's not necessary to take the name as it is, some modifications here and there work well in bringing out the authenticity.
4. Foreign Words to The Rescue
Does the idea of incorporating words from a non-native language sound enticing enough? Put it to good use. This will help you build a brand name that's not only exciting but also remarkable for your target clients. It can be an eatery with an Italian touch or a hair salon with a French connection.
5. Use A Name That Matters
Many business owners prefer to use a name that's of significance to them. It can be your son's or daughter's name or a childhood friend you just can't forget. Then there are others who use their name as their brand name. One example is Toyota named after its founder Kiichiro Toyoda. This is one of the easiest ways to give your brand a name.
6. Go Globe-Trotting!
Not in the literal sense. What we mean here is to have a look at the map and seek inspiration from the different landscapes, water bodies, continents, etc. to frame your brand name. A good example of this is Amazon, which seeks inspiration from the world's largest river.
7. Partnering with Other Companies? Blend!
Whether you have merger plans in mind or wish to partner with other companies, blending your brand name with that of your partner/s to create a new one works pretty well. For example, the merging of Fox Film Corporation and Twentieth Century Pictures gave rise to Century Fox.
8. Make Use of Symbols:
When it comes to branding, symbols can sometimes make or break it. Including symbols or special characters in your brand name is a trend that isn't fading any time soon. The clothing brand Dash&Dot is an example. When it comes to experimenting with brand names, the sky's the limit.
9. Be Expressive:
When thinking about your business, consider what are the words that best describe your business. Jot down all your options and strategize the words in a way that sends out you're meaning. Take 24*7, for example. It clearly conveys their business idea i.e., open 24*7.
10. Join the Latin Bandwagon!
History tells us that Latin has been a great source of inspiration for brand naming ideas of all sorts. Volvo and Acer meaning 'I roll' and 'sharp' respectively are perfect examples. As long as you choose a word that's representative of your brand, you are good to go.
11. Reimagine Your Product:
Looking at your product from a different perspective can work in your favor at times. Reimagine your product and think about the possibilities in terms of brand naming. Maybe you have a cosmetics brand that focuses on shades of red. Instead of associating your brand name with the product, you can associate it with the color.
12. Play with Spellings:
Wordplay is a famous strategy implied by many Brand naming Agency. This means adding or removing letters from a well-known word to make it more attention-grabbing. Tumblr is a good example. It dropped off e and kept the concise word as its brand name.
13. Convey Your Story:
Your business might have a great story and you might wish to share it with the world. While there are many other ways to do so, brand naming is one way to do it. Great brands such as Quora, implying questions or answers, have done the same.
14. Consider Your Beliefs:
Each brand has certain values and beliefs that it beholds. Brands such as MakeMyTrip clearly convey the idea that it's related to trips with a belief to make it possible. Conveying your beliefs is one of the simplest ways to name your brand.
15. Take Help from A Dictionary:
If you are still unsure of how to pick a brand name, it's time to open your dictionary and make a list of words that grab your attention. Next, think about whether or not it represents your brand. You may also surf through a particular letter of your choice and tweak the chosen name in accordance with your idea.
Still struggling to find a perfect brand name? Visit brand naming agencies such as UnBoxFame to find the most distinctive, unique, and professional brand name for your business. Once your brand name is ready, ensure that it's available and go a step further by securing your domain name as well. This is how you can check the availability of your Brand name or Business name.
Hope, the above mentioned 15 steps help you find the best business name for your startups or organization.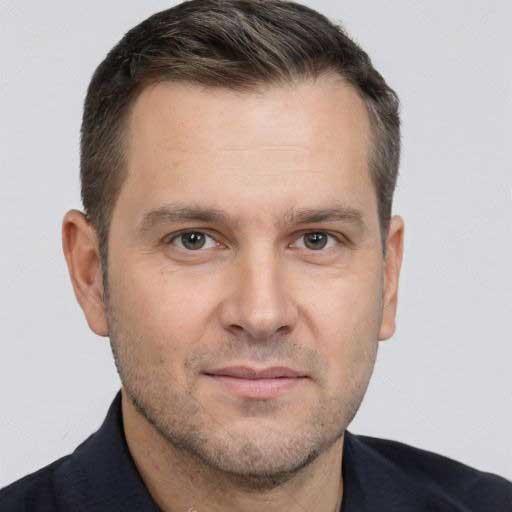 I started my career as a freelance content writer, back in 2012. With a flair for language, grammar and literature, I have constantly improved my skills. Branding has always been my favorite niche. Having written tons of content pieces, I possess enough knowledge about the branding world. My write-ups are research-backed, in-depth, and informational. A keen desire to explore things both from the consumer's and business's point of view is what sets me apart.