Every big business was a small business once. It take time and efforts to convert a small business in to a big business. A business name is the first thing your clients or target audience will notice so it is important to choose the correct name for your start up or small business in USA or any other country. Plus it can benefit you a lot because a wisely chosen unique and catchy name increases mouth advertising while a poorly chosen name can cause legal issues and it also decreases the chance of mouth advertising. In this blog, we'll guide through the process of how you can convert your small business into big business via a choosing the perfect name with the help of UNBOXFAME.
How to Choose an Ideal Name For Your Small Business?
Naming your startup can be an exciting task but also a serious headache especially when you are trying to create a business name on your own. From the moment you realize every name you search for is taken as a domain already, the process can make you feel down. But do not freak out! UNBOXFAME got your back. Unboxfame focuses on the aim of finding something unforgettable and exclusive without sounding too hollow.
If it feels as though it might be getting then there are a few steps that you can take to make the process feel less stressful:

1. Do Not Choose Long and Complicated Names
Keep it short, keep it succinct. Let's take an example –Snapchat, Facebook, Twitter (even Instagram is often shortened to 'Insta'). You don't want your name to get lost on the tip of a tongue as someone goes for a Google, so making it short and snappy will keep it in the forefront of people's minds.

2. Get to the Heart of Your Business
What is your business trying to do? Figure out some keywords that explain what you are all about and have a play around with them. Try functioning out the words that succinctly describe or transmit to your industry and then gaze for connotations with those. For example, if you are a flower delivery company you might start with flower, petal, bouquet, florist, bloom, and then veer off into wedding, romantic, botanical, elegant, beauty, etc.
Whip out your thesaurus to find alternative words and just feel out what sounds good together.
Keep it in mind that the name should be easy to pronounce and spell. You can play with alliteration and rhymes also.
3. Avoid Misunderstandings
May be you are inspired to name your business after the city you were born in. But the danger with this is that your customers may not know your backstory and simply assume you only serve that area. As you (hopefully) raise, you may want to grow out of your origin city so you really wouldn't want your name to hold you back.

Likewise, recall that some places in the realm can have same names, which can root misunderstanding and unfocussed traffic – your clients might be penetrating for your Scottish industry PerthPainters in an effort to hire your services, and keep getting results from Australia.

4. Make Sure it has Meaning, But Not too Deep a Meaning
Picking an already invented term out of thin air is a dangerous business for startups, as it necessitates a lot of embattled advertising to safeguard your customer's link it to your manufacturing. At the further end of the range don't try to be excessively cunning, to the point that you catch yourself at every communal meeting explaining the motive behind your unclear Latin orientation.

5. Experiment with Domain Names
One of the trickiest obstacles to a great startup name is having your dream domain name already taken. This can be extremely annoying if you have gone over an extensive process of eradication already and found somewhat that feels flawless. Not one person wants to pick their name virtuously based on what's obtainable.

If, after copious trial and error, you find a variation of your name which is available (for example containing a hyphen or with 'UK' in the domain) don't just settle for it. Reminisce that if individuals are penetrating for your brand name you don't want to be on page two overdue toptraders.com, top-traders.com, toptradersuk.com, etc.

For SEO purposes a –.com domain is still the best option. This is mostly because –.com is believed of as the final commanding domain postponement and most people will solely type it in pretentious your company has one. Lately though, other postponements are becoming more popular and extensively used (for example vsco.co) and can occasionally even assist a level of creativity
Small Companies or Businesses Names List in USA:
The Hackett Group. Professional Service.
NAPCO Security Technologies. Consumer Durables.
Accel Entertainment. Media.
Franchise Group. Business Services & Supplies.
Sp Plus. Business Services & Supplies.
Huron Consulting Group. Business Services & Supplies.
Kaiser Aluminum. Materials.
BlueLinx Holdings. Trading Companies.
How to Register a Name of Small Business in USA in 2023?
How to Register a Name of Small Business in USA in 2023? Your business name is the legal identity of your business. You'll require a commercial name to succumb a Method SS-4 to accept an EIN.
To list a commercial name, you will first necessities to form the business by generating the appropriate creation booklets—LLC operating contract, company arrangement or shareholders' agreement—and marching registering documents with the appropriate state agency. To list the business name, the name will need to be obtainable in the state of construction. You can check with the public agency to see if the term is existing. Most federations have a commercial name lookup search tool obtainable through their Administrator of State Business Division.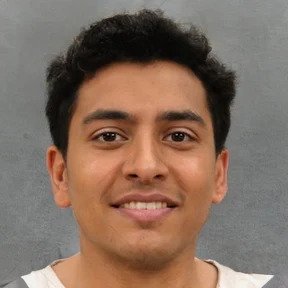 Tim Marrine is a content writer with six years of experience. He has been working with Unboxfame for the past 3 years and has helped the company grow its online presence significantly.