Landing pages play a crucial role in the success of an online business. They serve as the entry point for visitors and are designed to convert those visitors into leads or customers.
Here are some key reasons why landing pages are important in online business:
Lead generation: landing pages are designed to capture visitor information through lead generation forms.
By offering something of value, such as a free Ebook, a newsletter subscription, or a limited-time discount, businesses can entice visitors to provide their contact details.
These leads can then be nurtured and converted into paying customers.
2. Conversion rate optimization: Landing pages are specifically crafted to focus on a single call-to-action (CTA), which eliminates distractions and guides visitors toward the desired action.
By optimizing the design, content, and placement of elements on a landing page, businesses can significantly improve their conversion rates and achieve their business goals.
3. Targeted marketing campaigns: Landing pages allow businesses to create highly targeted campaigns for specific products, services, or promotions.
By aligning the messaging, visuals, and offers with the corresponding marketing campaigns, businesses can deliver a consistent and compelling experience, increasing the chances of conversion.
4. Improved user experience: Create Landing pages are designed to provide a streamlined and focused experience for visitors.
They eliminate the need for visitors to navigate through multiple pages to find relevant information, ensuring that the message and value proposition is clear and easily accessible.
A positive user experience increases the likelihood of engagement and conversion.
5. Data and insights: Landing pages provide valuable data and insights about visitor behavior, preferences, and interests.
By analyzing metrics as gain valuable insights into the effectiveness of their campaigns and make data-driven decisions to optimize their online business strategies.
There are many tools that allow you to use templates and edit whatever messages you'd like. Instead of spending hours creating a landing page, you can create a great one in minutes.
The Following Tools are Ones That Can Help You Do Just That.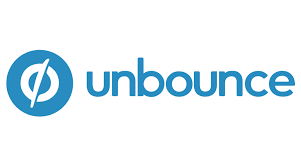 Unbounce is a popular landing page tool known for its drag-and-drop functionality, making it user-friendly, especially for beginners.
It offers responsive design options, ensuring that landing pages appear correctly on both desktop and mobile devices, thereby, improving conversion rates.
The tool provides easy integration of customizable forms, crucial for lead generation and data collection.
Unbounce also includes built-in A/B testing capabilities, allowing users to create variations of their landing pages and measure conversion rates to optimize performance.
With a wide range of templates available, users can choose pre-designed options tailored to their industry on purpose.
While Unbounce is priced higher compared to some alternatives, it offers a free 30-day trial for users to assess its stability.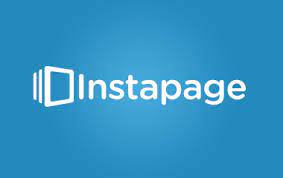 Instapage is another popular landing page creator that offers a limited free plan and a more affordable basic option at $29 per month.
Like Unbounce, instapage ensures responsive design for landing pages and provides essential content builder features.
Its drag-to-drop functionality allows easy element placement and editing.
Instapage also includes built-in A/B testing capabilities for optimizing conversion rates.
The page editor in Instapage is simpler than Unbounce, making it user-friendly, especially for those with limited technical skills.
It offers different publishing options, including publishing on their domain, connecting a custom domain, or using the wordpress plugin for seamless integration with a website.

Leadpages is a well-known landing page creator widely used by internet marketers.
It offers a basic plan comparable in price to unbounce but focuses solely on landing page creation.
Higher-tier plans provide access to advanced features such as A/B testing and Leadboxes.
Leadpages stands out with its extensive template selection, allowing users to sort templates by conversion rate.
While most templates come at an additional cost, they offer quality options.
Leadpages include an analytics section for split testing and performance monitoring.
The page editor is robust and user-friendly, similar to Unbounce.
Leaderboxes pop-ups that can be configured for content upgrades and lead generation are included in most Leadpages accounts.
These pop-ups seamlessly integrate with popular email marketing services for automated bonus delivery.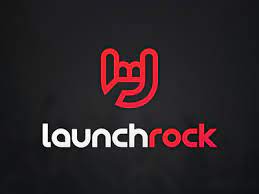 Launchrock is a valuable tool for creating "coming soon" landing pages, particularly useful for startups preparing to launch or businesses seeking to gauge interest in upcoming products.
While it may not offer the same features as the first three options mentioned, Launchrock excels in quickly putting up a page while you work on launching your business or product.
The platform's simplicity is a major advantage, allowing you to choose a theme and customize your message effortlessly.
Moreover, launch rock stands out for its affordable pricing, making it an excellent choice in terms of value.
If you only require a few landing pages for a one-time landing event, using Launchrock can save you money without compromising functionality.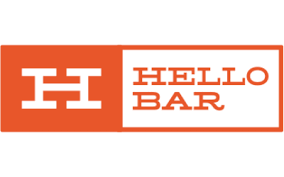 Hello, Bar has proven to be a valuable tool for website owners, enabling them to collect emails and display messages effectively.
It functions as a thin bar running along the top of your website and offers various benefits, including conversion of blog post subscribers into email marketing leads.
One approach is to use the Hello bar to link to your landing page throughout your site, attracting extra traffic with an appealing call-to-action while remaining unobtrusive to your blog posts.
Another option is to utilize the bar to instantly provide a product or service discount on a sales landing page without the need for extensive copy editing.
Although it's not a landing page builder per se, Hello Bar serves as a direct opt-in lead generation tool, allowing you to begin email marketing promptly after installation.
The tool can be added to your site for free, and creating an account is a simple process involving inputting your domain name.
Once registered, you can choose from different types of Hello bars based on your requirements, such as displaying an announcement or collecting email addresses.
The editor is user-friendly, prompting you to fill in the necessary information such as color and message.
After saving and publishing, you can select a standard installation option by either obtaining the code yourself or using the convenient Word Press plugin for seamless integration.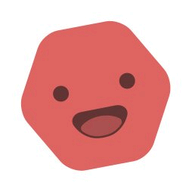 This tool offers valuable real-time feedback from random users to assess the clarity of your landing page within a 5-second timeframe.
As a registered user, you can initiate a test and present any page for review.
While it's beneficial, it's important to note that the feedback is not 100% definitive as you can't guarantee the reviewers are your target audience.
After viewing a landing page, users will answer questions about what stands out and the main value proposition/offer.
Accumulating a few dozen responses allows for evaluation, although results should be considered in context.
The tool is cost-effective, allowing you to earn credits by reviewing other landing pages or purchasing test for $1 each.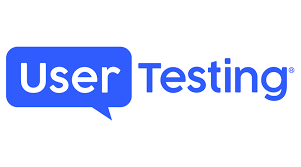 When you need a more comprehensive review of your landing page, Usertesting offers an effective solution.
Testers record their interactions with your page, providing valuable audio feedback as they navigate and explore.
However, user-testing's pricing may be a determent for those with limited budgets, as it costs $49 per video for first 10 videos.
Nonetheless, the ability to somewhat target reviewers based on device, age, income, gender, and web expertise is a useful feature.
An alternative option is Peek, a separate tool from user testing that provides free website reviews.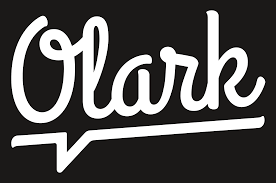 Obtaining feedback from real visitors is crucial for optimizing your landing page's conversion rate.
Installing a chat widget, like Olark can bridge the gap by allowing visitors to ask questions directly.
This unobtrusive widget appears at the bottom of the page and expands upon clicking.
Answering questions through the chat provides valuable insights into visitors' concerns and confusion.
Addressing commonly asked questions on your landing page helps reduce friction and increase conversions.
Olark is a well-known live chat software solution, but other similar tools are available as well.
Customizing the chat bubble's display and message ensures visibility, and the installation code can be easily integrated into your website or landing page creation tool.
You can operate the chat support as an individual or as a team, and toggle its availability based on your availability to chat with visitors in real time.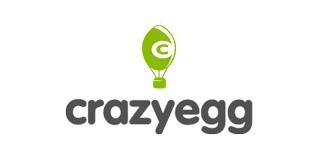 Crazy Egg is a powerful tool for understanding visitors' behavior on your website or specific landing page.
Despite its complex functionality, it's remarkably simple to install.
After creating an account, you receive a personal code to copy and paste into your website, automatically initiating tracking.
To ensure proper installation, crazy egg provides a "check installation page" for verification.
Alternatively, you can utilize the crazy egg word press plugin for seamless integration.
Crazy Egg's user-friendly approach makes it an excellent landing page tool for optimizing engagement and conversion.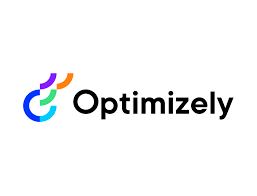 When it comes to split testing, Optimizely stands out as one of the best landing page tools available.
While it may not be necessary if you are using a landing page creator tool, it's valuable if you've built a page from scratch.
You can start with the free plan to familiarize yourself with the software.
After signing in, enter your landing page URL, and Optimizely will load it as a new variation.
You can make changes by clicking on elements and using the editing option.
Once you save and start the test, you'll receive a code to paste into your landing page's header to ensure proper traffic splitting and performance tracking.
As you accumulate traffic, you can log into your Optimizely account to monitor the performance of each version and determine when a test reaches a significant result.
Conclusion:
Creating high-converting landing pages is crucial for capturing leads and maximizing your online business's success.
If you find the process difficult or time-capturing, you are missing out on their potential.
Fortunately, there are numerous affordable or free tools available to simplify the creation of landing pages.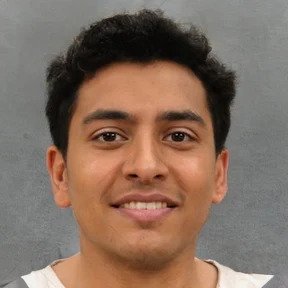 Tim Marrine is a content writer with six years of experience. He has been working with Unboxfame for the past 3 years and has helped the company grow its online presence significantly.