ChatGPT can prove to be your greatest helper when it comes to content creation. You can derive unique content faster than ever. In this blog, we have a list of the best ChatGPT prompts for the people who create content.
Below are some prompts that can prove efficient and effective for content creators.
5 ChatGPT Prompts for Content Creators
As a content creator, you should know that ChatGPT can provide you with any content you want. You can generate YouTube scripts, Instagram captions, content for social media handles, blogs, articles, and more. As an AI tool, it can only process and deliver results based on the information and input that the operators provide.
Let's Assess the Top 5 ChatGPT Prompts Perfect for Any Content Creator.
1. Write a YouTube video script for me
YouTube is a social media powerhouse that ranks as the second-largest search engine online. It's a terrific platform to concentrate on as a content developer because of this. However, with so much material (and competition) available on YouTube, it's crucial to produce high-quality content that is keyword-optimized to offer you the best chance of receiving more views on your videos.
If you want to create videos with unique content in less time, ChatGPT can be a helpful tool for you. You can ask the tool to create a unique script for your YouTube video, and boom; you are good to go.
2. Create a Facebook ad for me
A wonderful location to promote your brand is Facebook. And like most platforms today, video content is enormous, particularly in terms of advertising. You can utilize ChatGPT to write a screenplay for your Facebook video ad, just as you would for a video on YouTube. After that, all you have to do is shoot the video! ChatGPT can also be useful in creating a script for Facebook videos, which can help boost your business.
The best way to create a Facebook video is to provide ChatGPT with an appropriate prompt: "Write a 3-minute script for a Facebook video ad campaign promoting (product or service)". It depends upon how detailed a description you give to the tool.
3. Write an Instagram caption for me
Sometimes, as a content producer, writing meaningful, value-driven captions to accompany your social media material is the last thing you want to do. The written captions are unquestionably crucial, especially on a network like Instagram. However, if you utilize a decent prompt, you may delegate this duty to ChatGPT.
4. Suggest topic Ideas
Sometimes it might feel daunting to generate fresh ideas. Another area where ChatGPT can help. You may utilize ChatGPT to inspire you if you need new ideas for videos, social media postings, or blog entries. Ask the AI to "suggest ten topic ideas related to [insert keyword]".
Also Read: 10 ChatGPT Prompts For Sales
5. Create a content outline.
You could create a blog article independently, but you're having trouble coming up with the organization and subtopics. With the appropriate ChatGPT prompt, you may have that information at your fingers in just a few seconds.
Basic outlines may be easily created with AI tools. And a well-thought-out outline can be precisely what you require to overcome some writer's block. To develop a content outline for a blog post on the specified topic, try asking ChatGPT.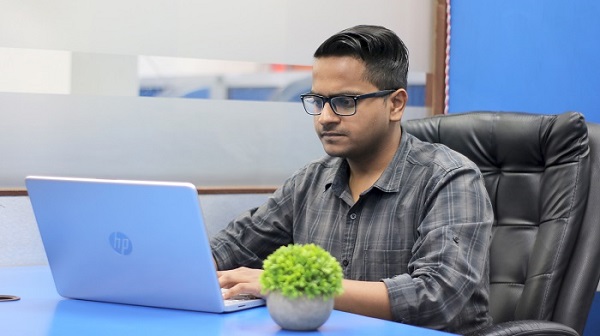 Hi! I am Kartik Rohtela. I am extremely good at one thing, which is creating high-quality, engaging content that resonates with audiences. Being in love with content writing, I have a keen eye for detail and talent. I have a proven track record of success in creating content that informs, educates, and inspires.
Whether developing a content strategy or creating engaging pieces, I bring my creativity and dedication to every project at Unboxfame. With my passion for content and commitment to delivering exceptional work, I do what it takes to keep the readers till the end.