The advent of automobiles has been a glorious gift to mankind. It made commute easier and paved the way for speedier movement. One of the challenges that vehicle inventors faced was naming their marvelous creations. There are many different techniques that people imply for naming. One that the car inventors found useful was naming their vehicles after cities. This was an attempt to come up with a brand name that grabs their audience's attention and becomes memorable. In this blog, we'll talk about some of the vehicle that were named after cities.

List of 12 Vehicles (Cars, Trucks & SUVs) Named After Cities (Places)
1. Ford Torino
We are all familiar with the notorious Ford vs. Ferrari wars that sparked controversies in the early '60s when Ford failed to buy Ferrari. In 1968, a few years later, Ford named its midsize car as Torino, named after a northern Italian city that is also known as the 'automobile capital of Italy' or 'Detroit of Italy'.
2. Ferrari California
California, as we all know, is a state in the USA. While we can't exactly make out why Ferrari went ahead with this name, we are quite certain that it was fruitful. Powered by a 4.3-liter V8 engine, it's a performance car, created with detail and precision. 
Also Visit: What are steps to Creating Your Very Own Brand Name Online
3. Kia Sedona
This one is a minivan by Kia that derives its name from Sedona city in Arizona. The van is equipped with five trim levels and is adorned with interior features that are loved by everyone. Autonomous emergency braking, lane departure warning system, smart cruise control, and blind spot detection are some of its highly admired features.
4. Toyota Tacoma
Named after a city in Washington, this wonder by Toyota is perfect for hauling and off-roading with a great towing and payload capacity. High-strength steel has been utilized to build its body that can bear the toughest conditions. It is also equipped with amazing safety features such as dynamic radar cruise control and a pre-collision system.
5. Hyundai Tucson
Getting its name from Tuscan in Arizona, this one is a two-row crossover with 6 different trim levels to choose from. The exterior is customizable with 6 different color choices. Although a 6-speaker audio system exists, it can be upgraded to an 8-speaker infinity premium audio system when desired.
6. Nissan Murano
Nissan Murano is named after an island in Italy that is famous for its glassmaking. Tourists flock to this place in large numbers to appreciate the history of glass. This 5-passenger luxury crossover evokes a feeling of something that is stylish but rugged at the same time. Available in three trim levels, it is equipped with premium features. 
Also Visit: Best Ways to Find a Brand Name for Your Shoe Business
7. Dodge Aspen
This is named after a four-mountain destination in Colorado that acts as a recreation hub and is quite famous amongst celebs and well-to-do people. Prominent in the 1976-1980 model years, the Dodge Aspen is a compact car that can be found in different variants. If we talk about the 1976 Aspen special edition 2-door coupe, the premium vinyl roof as well as swanky wire wheel covers made it stand apart.
8. GMC Yukon
Yukon is a northwest Canadian territory. It's a full-size SUV that can carry up to 9 passengers and is one of the largest SUVs in the market. When equipped correctly, it can tow 8,500 pounds which means you can carry whatever you want without any worries. This is especially useful when going on trips. The Yukon XL is a bigger version with an additional 20 inches in length.
9. Mercury Montclair
Deriving its name from a township in New Jersey, Montclair falls into the segment of Ford's mid-level mercury division. Montclair was produced between 1955 and 1960 and was remanufactured between 1964 and 1968. It features distinct 2 tone paint and chrome accents. Its manufacturing was only restricted to New Jersey, the state where Montclair is present for a brief time.
10. Dodge Monaco
This one is named after the sovereign principality of the well-to-dos. Dodge vehicles have featured Monaco moniker on many of its products. Monaco, in fact, was believed to be the Dodge flagship, reflecting prestige and royalty. The Monaco has been manufactured in many different variants including full-size cars and mid-size cars.
11. Chrysler Sebring
Named after a place in Florida that is famous for its sports car endurance race, this midsize car was manufactured between 1994 and 2010. It has been available in many different variants such as sedan, coupe, and convertible. Sebring coupe was manufactured by Mitsubishi Motors, and it was very different from the convertible and the sedan. 
Read More: 6 Ways to Find the Best Brand Name for Your Restaurant
12. Kia Sorento
Kia Sorento is named after Sorrento, a town in Italy. This midsize crossover has been a rage amongst youngsters. Its name resonates with the Italian coastline and the misspelled version makes it all the more amusing. It comes equipped with power-packed safety features and driver assist technology with a range of exterior paint options.
Conclusion
While it's not necessary for you to name your businesses after cities too, it's crucial to name your brand or product right. UnboxFame can help you in creating a brand name that resonates well with your brand and sends out your message loud and clear.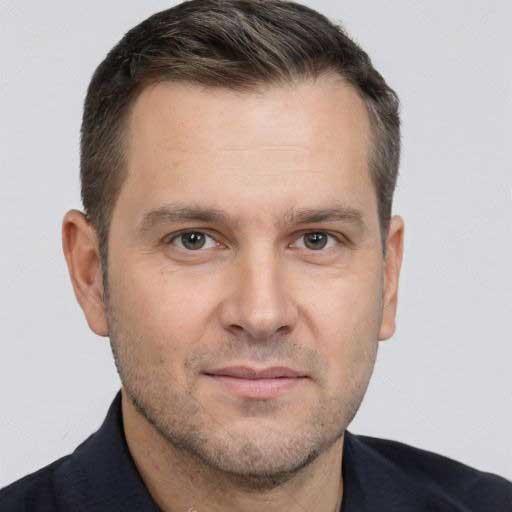 I started my career as a freelance content writer, back in 2012. With a flair for language, grammar and literature, I have constantly improved my skills. Branding has always been my favorite niche. Having written tons of content pieces, I possess enough knowledge about the branding world. My write-ups are research-backed, in-depth, and informational. A keen desire to explore things both from the consumer's and business's point of view is what sets me apart.