What is a Trademark?
A trademark is an intellectual property used by a business to distinguish its services or goods. A trademark can be a word, phrase, symbol, or combination. A trademark differentiates your products or services from your challengers in the market. A trademark refers to both "trademark", used for goods as well as "service mark", used for services.
Trademarks are registered under the 1999 Trademark Act. In India, trademarks are listed by the Controller General of Patents, Designs, and Trademarks, Ministry of Commerce and Industries, Government of India.
A trademark helps in furnishing legal protection for your brand, differentiates services or goods from your competitors, and protects you from fraud or contravention.
What can be Registered as a Trademark?
Name: name of a person, surname, or signature can be a Trademark.
Word: A word can be a trademark, but it must not provide any description of goods or services.
Number: any number or alphanumeric code can be a trademark.
Images: Images or symbols can be trademarks.
Sound: An audio format can also be a trademark.
Advantages of Trademark Registration
Legal protection: when a third party uses trademark-registered goods or services without the owner's permission, it leads to contravention. Then, against this, the trademark owner can take legal action.
Get a unique identity: By registering a trademark, competitors cannot use their goods or services. It will add uniqueness to the brand.
Ensures product quality: trademark registration also ensures the quality of products. Customers are also willing to buy brand-name products that have trademarks.
Attract customers: customers choose those brands, services, and products that have registered trademarks.
Global filing: a trademark that is registered in India can also be filed in other countries.
Differentiating products or services: By registering a trademark, a company or brand can differentiate its products or services from those of its competitors.
Types of Trademark Registration in India
There are various categories of trademarks, but the purpose behind them all is the same: to provide uniqueness to the brand.
Product mark
Service mark
Collective mark
Shape mark
Certification mark
Pattern mark
Sound mark
Process of Trademark Registration in India
The trademark registration process is simple and can be done online. By hiring experts for trademark services, the work for the client becomes easy and simple.
The process of trademark registration process is as follows:
Trademark search: before filling out the trademark registration form, you have to search the trademark status on the Indian Trademark Office's online portal. To check that the same trademark is not registered to anyone.
Filling out the application form: You can fill the application form for trademark registration with an appropriate trademark office.
Examination: After filling out the application form of registration, the trademark office will examine whether the client can fulfill the requirements of the Trademark Act.
Publication: If the application fulfill the requirements, then it is published in the trademark journal.
Opposition: If an opposition is filed for the same trademark, then the opponent and applicant both have to present their case.
Registration: If a trademark is found to be eligible then the trademark office issues a registration certificate that is valid for 10 years.
Best 10 Trademark Service Providers in India
Clidel
Startupwala
Vakilsearch
Onlinelegalindia
Companiesinn
Corp biz
Kanakkupillai
Myonlineca
Legelraasta
Applytrademark
Why Choose UnboxFame?
The advice of professional experts regarding trademark registration is important as it saves time and energy for clients and proceeds the things in the right direction. Our team of expert professionals helps you obtain a trademark for your brand. UnboxFame is a brand naming agency providing end-to-end trademark registration services with domain availability and a unique brand name. We provide 100% satisfaction to our clients by providing them with all the services.
A brand with its own trademark attracts more customers and protects itself from fraud or any other legal thing. So, the first step for your brand is to give it a catchy brand name and register for a trademark. By registering the trademark in India, you can file in other countries as well. Get your brand a strong and snappy identity with its trademark and logo from UnboxFame.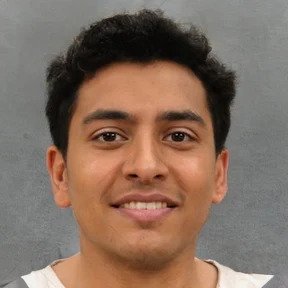 Tim Marrine is a content writer with six years of experience. He has been working with Unboxfame for the past 3 years and has helped the company grow its online presence significantly.