Email marketing campaigns are still a potent tool for companies to interact with their audience in the constantly changing world of marketing. The ability to create engaging email content has increased with the development of ChatGPT (Generative Pre-trained Transformer) technology. In order to engage your subscribers and get results, you should think about implementing the top ChatGPT prompts for email campaigns in 2023, which we will discuss in this blog article.
1. Personalized Subject Lines:
Grab your subscribers' attention right from the subject line by leveraging ChatGPT's ability to generate personalized content. Examples include:
"John, Here's Your Exclusive Offer Just for You!"
"Get Ready, Sarah! We Have Something Special in Store for You."
2. Interactive Surveys and Polls:
Engage your subscribers with interactive content using ChatGPT prompts to gather valuable feedback and preferences. Examples:
"Help Us Improve! Take a Quick Survey and Get a Chance to Win."
"Which Product Feature Would You Like Us to Focus on Next? Vote Now!"
3. Product Recommendations:
Leverage ChatGPT's understanding of consumer preferences to generate personalized product recommendations based on subscriber data. Examples:
"Based on Your Recent Purchases, We Think You'll Love These New Arrivals!"
"Looking for the Perfect Gift? Our Curated Selection is Tailored Just for You."
4. Limited-Time Offers and Urgency:
Create a sense of urgency and drive immediate action with time-limited offers generated by ChatGPT. Examples:
"Last Chance! Don't Miss Out on Our Exclusive 24-Hour Sale."
"Hurry, Limited Stock Available! Grab Your Discounted Item Now."
5. Storytelling and Brand Narratives:
Use ChatGPT to craft compelling stories that resonate with your audience and reinforce your brand values. Examples:
"Discover the Journey Behind Our Sustainable Manufacturing Practices."
"Meet the Faces Behind Our Brand: The Inspiring Stories of Our Team."
6. Exclusive VIP Access:
Give your subscribers special and appreciated by offering exclusive access or early bird privileges. Examples:
"You're Invited! Be the First to Access Our New Collection Before Anyone Else."
"As a Loyal Customer, Enjoy VIP Access to Our Exclusive Event."
Also Visit: 10 Best ChatGPT Prompts to Write Your Resume
7. Helpful Tips and Tutorials:
Provide value-added content by sharing valuable tips, tutorials, or how-to guides from ChatGPT. Examples:
"Master Your Skincare Routine with Our Step-by-Step Guide to Flawless Skin."
"10 Pro Tips to Boost Your Productivity and Conquer Your Day."
8. Milestone Celebrations:
Celebrate milestones with your subscribers, such as anniversaries, birthdays, or membership milestones. Examples:
"Happy Anniversary! Celebrate 1 Year of Being a Part of Our Community with Special Rewards."
"It's Your Birthday! Enjoy a Special Discount as Our Way of Saying Thanks."
9. Exclusive Behind-the-Scenes Content:
Give your subscribers a sneak peek into your brand's behind-the-scenes activities or upcoming projects. Examples:
"Get an Exclusive Look Behind the Scenes of Our New Product Development."
"Take a Virtual Tour of Our State-of-the-Art Manufacturing Facility."
10. Social Proof and Testimonials:
Leverage ChatGPT's ability to generate social proof by including customer testimonials or success stories. Examples:
"Hear What Our Customers Have to Say! Read Their Rave Reviews."
"Join the Ranks of Satisfied Customers: Check Out Their Success Stories."
Leveraging ChatGPT prompts can significantly increase the efficacy of your messages as e-mail marketing evolves. Including these prompts can help you fascinate your subscribers, create engagement, and get better results.
These prompts range from personalized subject lines to interactive surveys and intriguing narratives. In 2023, try using these ChatGPT questions in your email messages to see how this formidable technology may let you interact with your audience in a way that has never been possible.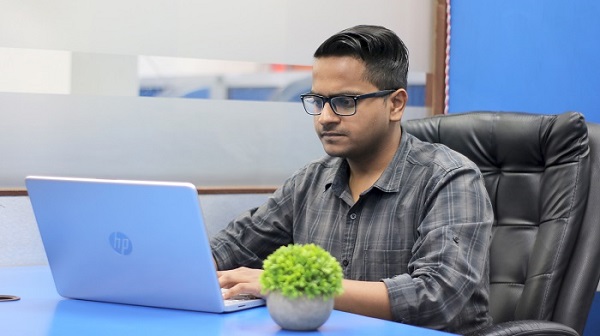 Hi! I am Kartik Rohtela. I am extremely good at one thing, which is creating high-quality, engaging content that resonates with audiences. Being in love with content writing, I have a keen eye for detail and talent. I have a proven track record of success in creating content that informs, educates, and inspires.
Whether developing a content strategy or creating engaging pieces, I bring my creativity and dedication to every project at Unboxfame. With my passion for content and commitment to delivering exceptional work, I do what it takes to keep the readers till the end.