In today's highly digitized and advanced world, many avenues have been opened in terms of business opportunities. This has paved way for high entrepreneurial aspirations among youngsters. This makes setting up a new business in India a beneficial proposition. Although starting from scratch and setting up a business in India might be a challenging task, it can help reap great benefits for both the economy and the business owner at large. With thousands of business ideas sprouting each minute, it's important to follow the right steps and consider a few important things. In this article, we'll delve into the steps required to start a business in India.
How To Choose a Business for you?
Before trying to establish your business, it's crucial to have your vision in place as an entrepreneur. This vision could be as simple as developing a strategy or as complex as going beyond the competition. When you are clear about your vision, you are halfway there. Next, analyzing the market is important. Maybe you wish to start a food business in a student area. Assess the area well to find out what is missing and what is it that students mostly crave. Once you are clear about your target audience and the type of business you wish to deal with, finding your niche products also gets easier. You may also take the help of the internet to come up with some amazing business ideas. Now, let's move on to the steps required to set up a business in India.
1. Business Entity Registration
The very first step involved in the process is to choose a business entity. This is similar to choosing your suitable vehicle for a journey to an unknown destination. In case of a long journey, a private vehicle such as a car might be an ideal option. In a similar fashion, if you wish to start a large or mid-sized business, it is best to opt for a Private Limited Company. If a small or micro business is on your mind, it's best to kick-start a Proprietorship or a Limited Liability Partnership.
If your dream is to start a Private Limited Company or an LLP, there are two directors required. Documents such as address proof or PAN CARD of the promoters is also required to incorporate a Pvt. Ltd. Company or an LLP in India. For further details, you must speak with experts at UnboxFame.
2. Company Name and Domain Availability
To successfully launch your business in the market, you also require a brand name. Your brand name must be completely unique and carry your brand essence in order to be relevant. UnboxFame can help you in this direction. Our brand naming experts are well-versed in all the techniques required to name your brand right. It's also crucial to confirm domain availability before you register your brand. This can be done online. However, if you choose us as your brand naming agency, you may relax and sit back while we do the research for you to give you a brand name with the available domain name.
3. Opening A Bank Account
After you've incorporated your business entity, opening a bank account for your business is important. Your PAN Card and copy of the certificate of incorporation are required to be submitted in the case of corporate entities such as Private Limited Companies, LLP, Limited Companies, and Person Companies. It's often more difficult or complex to open a bank account for a Proprietorship business that involves one or more tax registrations to establish an identity. 
Also Visit: How to Find creative Business Name Ideas For Your Start Up
You must opt for a nationalized bank account in case a bank loan is needed for financing your business. This is because nationalized banks are more open to offering bank loans than privatized banks. Opening a business account gets easier with the right bank.
4. Tax Registration
Basis the type of business operations you have planned for your business, different tax registrations are needed for a business which are as follows:
GST Registration: If your business turnover is more than 20 lakhs, GST registration would be required.
TAN Registration: This is required for TDS deductions. When dealing with certain vendors or clients or even when hiring clients, TAN registration might be required.
ESI Registration: If you have more than 20 employees working at your organization, ESI registration will be required. This is especially crucial for businesses that are more into outsourcing their manpower requirements.
Congrats on your business idea! Now that you are also aware of the steps required to start your business in India, it's time to take the plunge. If you need any assistance related to brand naming/product naming/ app naming or website naming services, UnboxFame is here to help. We'll also sort your logo creation, website development, digital marketing, copyright, and trademark requirements.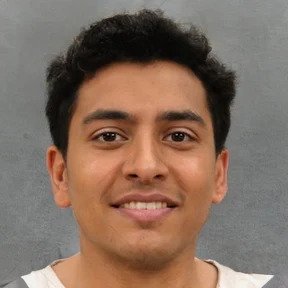 Tim Marrine is a content writer with six years of experience. He has been working with Unboxfame for the past 3 years and has helped the company grow its online presence significantly.