Trademark research is important for businesses looking to protect their brand and intellectual property. In the United States, it's essential that you conduct a thorough trademark search before filing for federal trademark registration. This will help ensure that your proposed mark does not infringe on any existing trademarks and can be registered without issue. Let's discuss the documents required to apply for trademark registration in the USA.
Documents Required for Trademark Registration in the USA
The list of documents required is as follows: –
Name, signature, and address of the applicant and the entity type
The basis for filing
The type of goods and services under which the brand is being registered
The drawing or a digital image of the logo/trademark that has to be registered
Details and description of the trademark
Fees
All the Indian companies filing for the US trademark are required to register their trademark in India first. Let's move on to the tips on how to do successful trademark research in the US…
How to Do a Successful Trademark Research in the US
1. Start with online searches.
Before doing anything else, use online resources to see if there are any other companies or brands using similar names or logos as yours. The USPTO website has several search tools available including Trademark Electronic Search System (TESS), which allows you to look up all active federally registered trademarks in the U.S.,
As well as pending applications and marks abandoned within five years of application date; Trademark Image Retrieval (TIR), which allows users access images associated with each record; Design Code Manual, containing descriptions of designs used by applicants when registering their marks; etc. Additionally, websites like Google Patents offer additional information about patents related to trademarks filed in the United States Patent & Trademark Office database—a great resource for more detailed searches!
2. Consult state databases.
Once you have completed your initial online search through federal sources such as TESS and TIR mentioned above, it's time to move on to searching state databases where applicable business entities may have also applied for protection of their name/logo under common law rights even though they haven't yet sought formal registration from the USPTO. For example, the Secretary of State's office holds records of business entity registrations across many states, so checking those sites could reveal potential conflicts between what you want to register and what someone else has already done at the local level.
3. Use professional services.
If after conducting both federal & state-level searches, you still feel uncertain whether your proposed mark might conflict with another one then its best to consult experienced professionals who specialize in this area such as legal firms specializing in IP matters or specialized private investigators who able to find out more details regarding possible conflicts than the average person would be able to uncover themselves. They usually charge a fee but are worth the cost, since they know exactly what to look out for during these types of investigations, thus saving a lot of time down the line.
Doing the proper research before submitting an application can save time and money down the road -so make sure to spend enough effort researching thoroughly.
Let's talk about the process to file a trademark application via USPTO
How to File the Trademark Application Through the USPTO?
The trademark application can be filed online via the TEAS (Trademark Electronic Application System). Follow the steps mentioned below to get started:
Step 1: Check Trademark Availability
The first step to do always is to check whether your trademark is available for US registration. Conduct thorough research on the United States trademark registry or other similar sites for the purpose.
Step 2: Application Filing
Once you have all the details, file the application with the USPTO.
Step 3: Check the Trademark.
Once your trademark has been filed, it will be checked on different bases by the trademark examiner.
Step 4: Approval of Trademark Office
In case of incorrect info or error, there is an issuance of a notice usually. 6 months are allowed for the correction of information or reapplication for approval. If no objection is raised, approval from the Official Trademark Gazette is required.
Step 5: Opposition Time
After the publication of your trademark, 30 days grace period is given for people and brands to raise opposition against your mark. If an objection is raised, however, you are given time to respond with proper reasoning. If you don't do that, there are high chances of your application getting rejected.
Step 6: Final Registration
Trademark registration is only approved and completed when the opposition has no objection. Next, a notice of allowance is issued.
Conclusion
Trademark registration helps safeguard your intellectual property. Conducting it right can help prevent a lot of complications.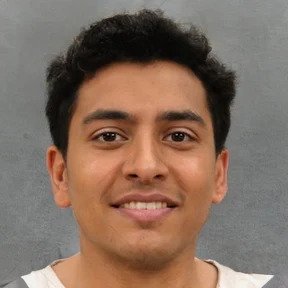 Tim Marrine is a content writer with six years of experience. He has been working with Unboxfame for the past 3 years and has helped the company grow its online presence significantly.