Picking up a brand name is probably the first step to take when launching a business after you have given enough consideration to the business idea that is. To excel in the art, it's crucial to know about the types of brand names that exist. To know about the ways to select a good brand name, you may explore this post:
Selecting the right name is one of the most important decisions a brand has to make. (Here's the next installation in my Marketing Mondays series on LinkedIn.
Here in this blog, we will elaborate on the different types of company names in India to give you a fair idea and help you select an ideal one for your business.
10 interesting Ways to Name a Company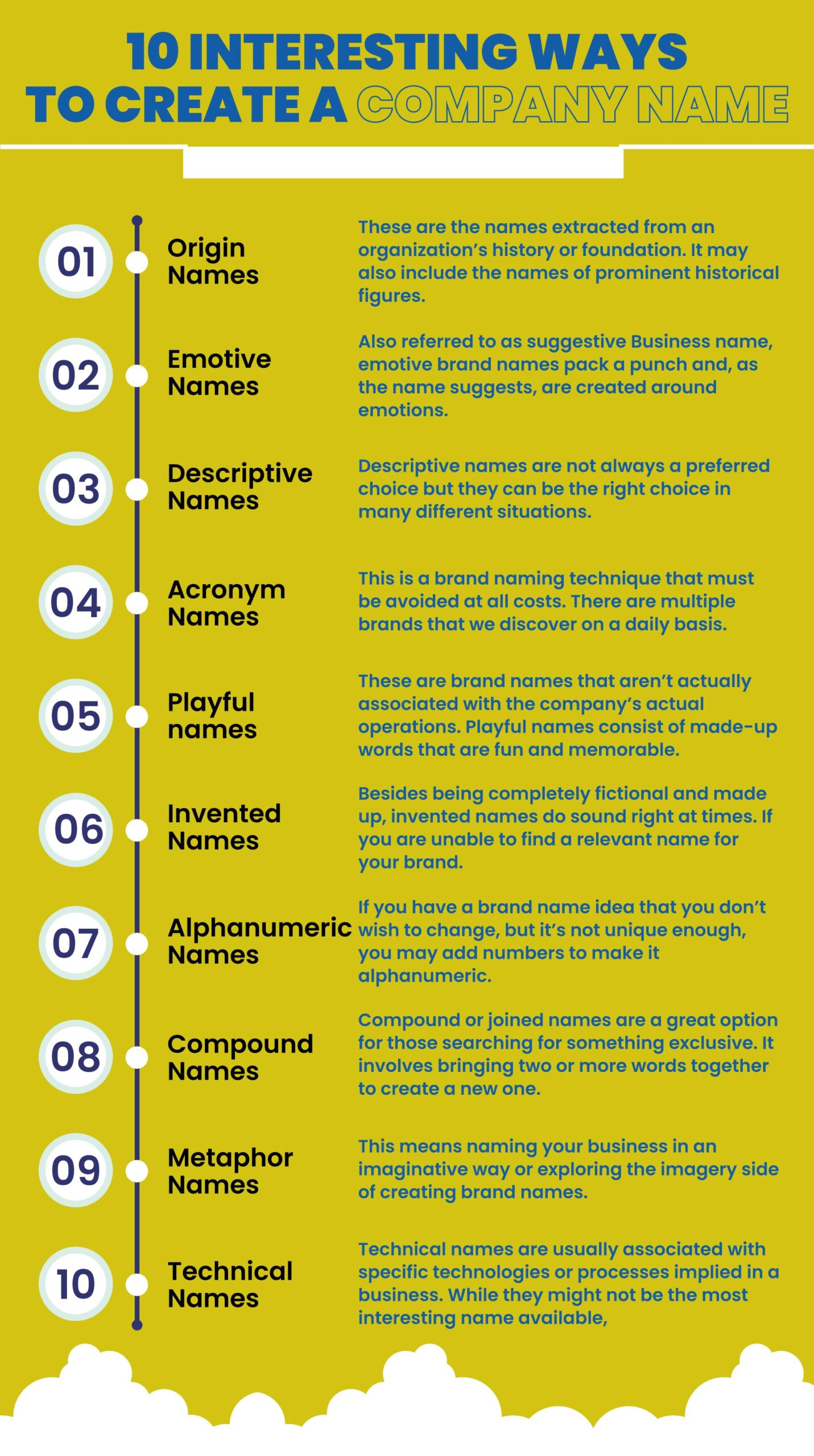 1. Origin Names
These are the names extracted from an organization's history or foundation. It may also include the names of prominent historical figures such as the founder, the inventor, or other prominent personalities associated with the business. For example, McDonald's is named after its founding brothers' surnames. Brands such as Adidas and Yakult are named based on a similar concept. Here's an example of an original name:
2 Emotive Names
Also referred to as suggestive Business name, emotive brand names pack a punch and, as the name suggests, are created around emotions. These names evoke a feeling that helps the customers resonate with your product or service. They can either give your customers a sense of freedom, more money, more time, peace or a sense of well-being, etc. Freederm, Uber, and Innocent Drinks are some examples.
3 Descriptive Names
Descriptive names are not always a preferred choice but they can be the right choice in many different situations. Their basic motive is to educate the customers and explain to them exactly what you do. It's important to be careful though when thinking of descriptive brand naming, as one might face trademark issues. You may read the definition of descriptive names here- https://www.thefreedictionary.com/descriptive+name. Google Maps, 7-eleven, and Burger King are some examples of descriptive brand naming.
4 Acronym Names
This is a brand naming technique that must be avoided at all costs. There are multiple brands that we discover on a daily basis. Most of the acronym-based names are picked due to mergers or changes that make it necessary to change the name without losing the heritage. However, it often results in brand names that are just words with no emotion or meaning. IBM, 3M, and IKEA are some examples of acronym names.
5 Playful names
These are brand names that aren't actually associated with the company's actual operations. Playful names consist of made-up words that are fun and memorable. However, they might not suit each industry. Playful names are engaging and easy to remember as well. Funky Pigeon, Moonpig, and Monster are some examples.
6 Invented Names
Besides being completely fictional and made up, invented names do sound right at times. If you are unable to find a relevant name for your brand and feel that every name that you can think of has already been taken, then it's time to give invented names consideration. These can also be easily trademarked. Kodak, Dulux, and Accenture are some examples.
Read More: How to Search for a Catchy Brand Name for a Clothes Business
7 Alphanumeric Names
If you have a brand name idea that you don't wish to change, but it's not unique enough, you may add numbers to make it alphanumeric. 360, 24 or 247, and 365 are the most common numbers included in brand names. Numbers are also used to signify progression (think iPhone 8) in industries such as automotive or technology. MS Office 365, 888 Poker, and WD40 are some examples.
8 Compound Names
Compound or joined names are a great option for those searching for something exclusive. It involves bringing two or more words together to create a new one. However, the words must be joined in a meaningful way. Anything that's tough to pronounce doesn't quite fit the bill. Fed-Ex and PayPal are a few examples.
9 Metaphor Names
This means naming your business in an imaginative way or exploring the imagery side of creating brand names. No matter what it is, a metaphor name stays relevant as long as your target audience can identify with it via features, stories, cultural icons, qualities, emotive forces, etc. They are intriguing enough and play on one's curiosity to make people desire the products that you sell. Nike, Jaguar, and Amazon are some examples.
10 Technical Names
Technical names are usually associated with specific technologies or processes implied in a business. While they might not be the most interesting name available, they can be quite effective when crafted well. They may be a blend of modern words. If you too wish to pick a technical name for your business, here's some inspiration to help you get started. Xerox and Panasonic are prime examples.
Need Assistance Finding a Great Brand Name?
UnboxFame (Top Brand Naming Agency) can help. Our brand naming agency as well as Logo Creation Agency can help you develop a brand name that speaks for itself. We make brands more robust and more impactful. Whether you need to give your brand a new name or are focused on rebranding, our experts can help you derive the best ROI. We are focused on delivering transformational results while offering remarkable customer service.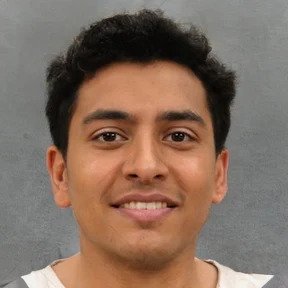 Tim Marrine is a content writer with six years of experience. He has been working with Unboxfame for the past 3 years and has helped the company grow its online presence significantly.